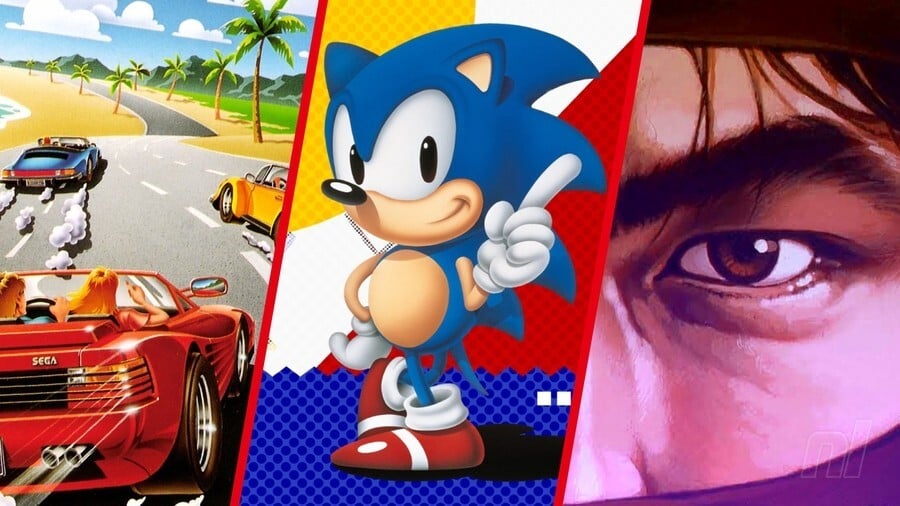 Since the 2018 release of SEGA AGES Sonic the Hedgehog, we've seen a slow and steady flow of classic SEGA games arrive on Switch eShop courtesy of developer and retro port specialists M2. This is the same company responsible for the excellent SEGA 3D Classics line for 3DS.
While not as plentiful or frequent as Hamster's Arcade Archives or ACA Neo Geo catalogues, M2 lavishes extra care and attention on every Sega Ages release which often goes above and beyond what you might expect. You won't find any dusty ROMs thrown on the eShop here - every single release has a smattering of mod cons and extras, often bespoke to each individual title.
Sega has stated that the Sega Ages line is now at an end on Switch, with a total of 19 games in the collection. Those games are listed below in alphabetical order, although you can also view them in our database sorted by Release Date or User Rating. Beneath the full Sega Ages Switch list you'll find our picks of the very best.
SEGA AGES Switch eShop releases - Complete list

Looking at that list and don't know where to start? Then check out our picks of the best SEGA AGES games — in no particular order — to get you off on the right foot.
The best Switch SEGA AGES games...
---
Never saw the sun, shining so bright, never saw things, going so right... Let us know which of M2's Sega Ages games you've most enjoyed, and which ones you'd avoid, with a cheeky comment below.
This article is one of our Switch Essentials guides which cover a wide variety of genres, including the Best Switch FPS Games, the Best Switch RPGs, the Best Switch Games For Kids, the Best Switch Couch Co-Op Games and the Best Switch Fitness and Exercise Games. We can also help out hunting down the Best Switch Horror Games, the Best Switch Racing Games, the Best Switch Action-RPGs, the Best Nintendo Switch Roguelikes, Roguelites and Run-Based Games , the Best Free Switch Games, and even Games to Play After You've Finished Zelda: Breath of the Wild.
Whatever your favourite genre, we've got you covered: Strategy Games, Metroidvanias, Puzzle Games, Party Games, Online Multiplayer Games, Local Wireless Multiplayer Games, Shmups, Visual Novels, Fighting Games, Hidden Gems, 2D Platformers, 3D Platformers, Run and Gun Games, Sports Games, Beat 'Em Ups, Chill Games, Family Games, Retro-Inspired Games, Short Games, Card Games and Deck-builders, Flight Sim and Space Combat, Point and Click Adventure Games, and the Best Switch Exclusives, as well as Every Arcade Archives Game, Every ACA Neo Geo Game, Every SEGA AGES Game On Switch., and the Best Switch Collections And Compilations.
If you're looking for the best Switch games regardless of genre, our reader-voted selection of the Best Nintendo Switch Games should help you out, and you can also find the Best Nintendo Switch Games of 2017, 2018, 2019, and 2020. And finally, if you're interested in other Nintendo consoles and retro games, check out the Best Game Boy Games, Best Nintendo DS Games, Best Nintendo 3DS Games, Best SNES Games, Best N64 Games, Best GameCube Games, and Best Wii Games, as well as Every Nintendo Switch Online NES Game and Every Nintendo Switch Online SNES Game.