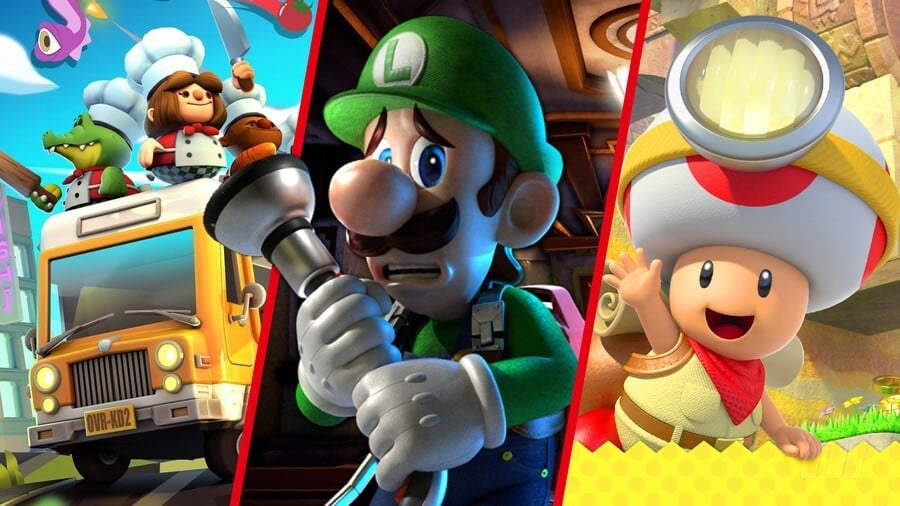 Nintendo's Switch is the perfect console for co-op multiplayer gaming and certainly goes down a treat at a party, but if you want to play games with your young kids and granny and granddad, it can be tough to find games that are genuinely fun for everyone involved. We know from personal experience the delicate balance of holding a child's interest that often comes at the expense of your own. Letting them win to avoid tears (or, perhaps worse, the dreaded "I'm bored") is fine, but it would be nice if we could share in the fun, too.
Well, thankfully there is a better way with Switch. When it comes to family gaming, there really is no better console available, and here we've picked out the best family games on Nintendo Switch. These are games which offer a great balance of fun and accessibility to help everyone enjoy themselves, not just the kids.
Whether they feature handicap systems and accessibility functions enabling you to tailor the experience to players' abilities, or the pick-up-and-play gameplay is simple enough for everyone to quickly master, the following Switch games should keep the adults engaged as much as the little ones. Everyone's a winner!
So, let's take a look — in no particular order — at the best family games on Nintendo Switch.
---
We hope this selection of games helps get your family gaming on the right track. Our competitiveness used to get the better of us - giving lil' Timmy a sound thrashing on the digital racetrack would be a healthy life lesson, no?
The above games helped us become better guardians. Hopefully, they'll help you strike the perfect balance that ensures everyone with a controller in their hands, old or young, is having a great time gaming on Switch. There are more games, of course, but the ones above are the most accessible to the most people. Let us know what other games have gone down a treat with your entire family below.
This article is one of our Switch Essentials guides which cover a wide variety of genres, including the Best Switch FPS Games, the Best Switch RPGs, the Best Switch Games For Kids, the Best Switch Couch Co-Op Games and the Best Switch Fitness and Exercise Games. We can also help out hunting down the Best Switch Horror Games, the Best Switch Racing Games, the Best Switch Action-RPGs, the Best Nintendo Switch Roguelikes, Roguelites and Run-Based Games , the Best Free Switch Games, and even Games to Play After You've Finished Zelda: Breath of the Wild.
Whatever your favourite genre, we've got you covered: Strategy Games, Metroidvanias, Puzzle Games, Party Games, Online Multiplayer Games, Local Wireless Multiplayer Games, Shmups, Visual Novels, Fighting Games, Hidden Gems, 2D Platformers, 3D Platformers, Run and Gun Games, Sports Games, Beat 'Em Ups, Chill Games, Family Games, Retro-Inspired Games, Short Games, Card Games and Deck-builders, Flight Sim and Space Combat, Point and Click Adventure Games, and the Best Switch Exclusives, as well as Every Arcade Archives Game, Every ACA Neo Geo Game, Every SEGA AGES Game On Switch., and the Best Switch Collections And Compilations.
If you're looking for the best Switch games regardless of genre, our reader-voted selection of the Best Nintendo Switch Games should help you out, and you can also find the Best Nintendo Switch Games of 2017, 2018, 2019, and 2020. And finally, if you're interested in other Nintendo consoles and retro games, check out the Best Game Boy Games, Best Nintendo DS Games, Best Nintendo 3DS Games, Best SNES Games, Best N64 Games, Best GameCube Games, and Best Wii Games, as well as Every Nintendo Switch Online NES Game and Every Nintendo Switch Online SNES Game.