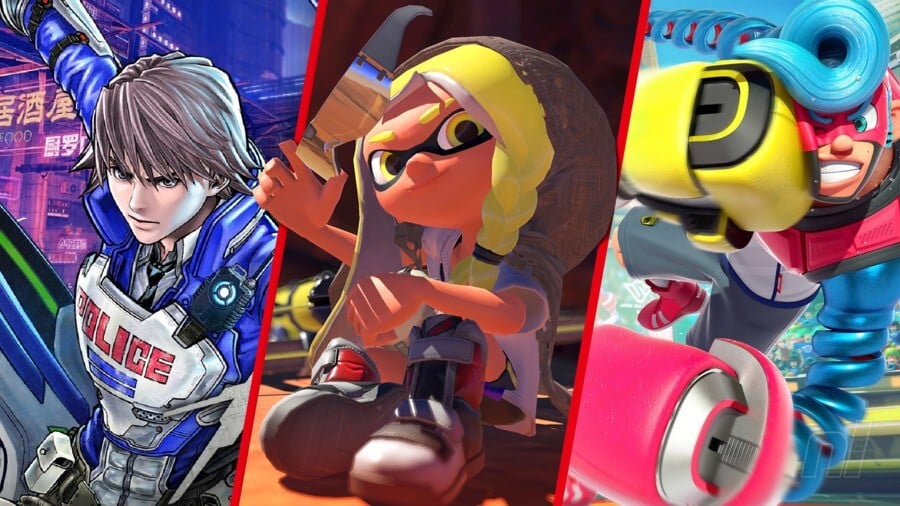 Update: Now with 100% more Kirby and the Forgotten Land.
---
Nintendo's Switch has become home to an almost overwhelming number of fantastic games since launching back in 2017. A great deal of them have appeared on other platforms — whether celebrated indie games or huge AAA releases getting a second wind on Nintendo's handheld hybrid — but the console is also home to a clutch of brilliant exclusive titles.
We have collected together the best exclusive Switch games, in no particular order, for your perusal below. If you're not concerned with exclusivity, check out our best Nintendo Switch games guide for the top 50 best games on the platform, period.
All of the games below are available only on Nintendo Switch and can't currently be found on PC or any other platform, so we've had to say goodbye to some entries such as Octopath Traveler and Monster Hunter Rise (and Nintendo consoles also count, so sorry Breath of the Wild and Super Mario 3D World — although definitely check out the Switch-exclusive Bowser's Fury bit). As such, these games form the bedrock of Switch's software library and you'll obviously see lots of first-party titles.
Regardless of who made them, the following represent our picks for the best exclusive games on Switch.