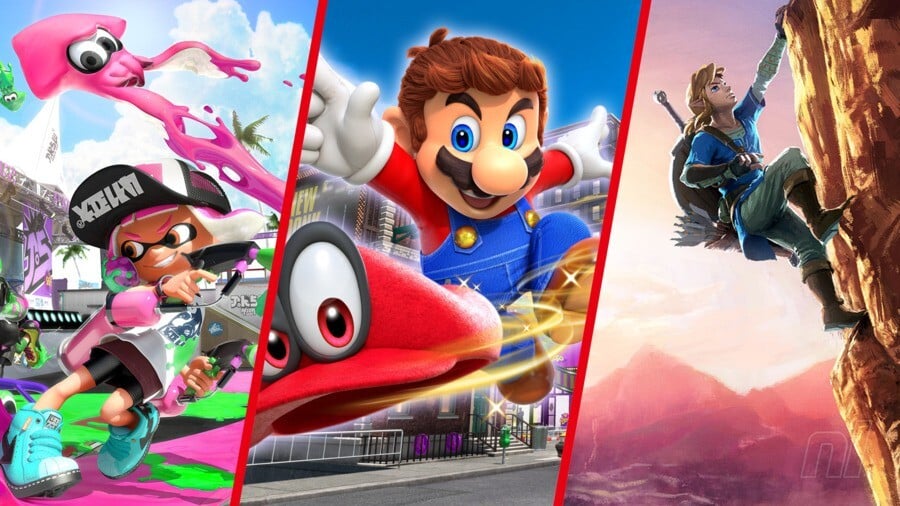 Remember 2017? While it might be something of a hazy memory now, that was the fateful year when Nintendo released the Switch to the world. The portable powerhouse would hit the ground running with the wonderful The Legend of Zelda: Breath of the Wild upon its March 2017 launch.
July 2017 saw the colourful splatfest Splatoon 2 land on Switch and it would soon be joined in October 2017 by the amazing Super Mario Odyssey. Quite a year! Of course, there were many more great games released in 2017 on the Switch, and we've taken the liberty of rounding them up for you below.
Now, before you tell us this top 50 is terrible, you should know that the order here is taken from the user ratings associated with Switch games on Nintendo Life's database. This means that the list is fluid and the rank can change according to the rating. If you've previously rated your favourite Switch games (the ones released in 2017, we mean), just sit back and enjoy. If, however, you've yet to give your personal score for some (or all) of the games below, clicking on each game's rating will enable you to cast your vote and affect the list.
Can't see your favourite? Head to our library of Switch games for 2017 and input your own ratings. A game needs a minimum of fifty ratings to become eligible, so it's entirely possible to influence the ranking and get your favourite games onto the list.
Without further ado, let's dive into this selection of the best Switch games from 2017...