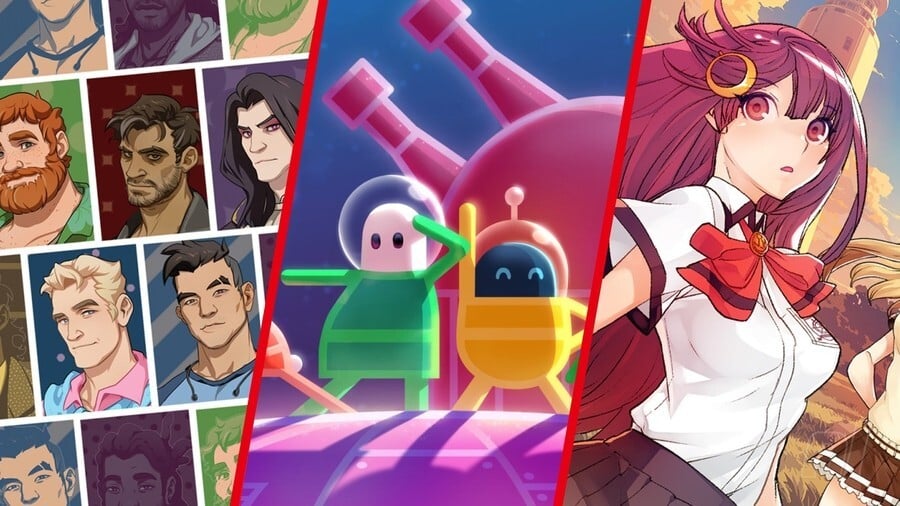 When love is in the air it can be invigorating for those with Cupid's arrow embedded in their chest and sickening for anyone who finds themselves down in the dumps. Whether you're energised by the glories of love and affection or have had it up to your eyeballs with all the commercialised lovey-dovey nonsense, we can all agree that playing Switch is a very fine way to spend a date night, whether curled up solo or with your special Player 2 by your side.
With that in mind, we've put together the following handful of games that make for great company and might even help romance blossom. Whether you've been swiped Left or Right, there's something for everyone to enjoy below.
So, grab your Switch (partner: optional) and snuggle up for some of the loveliest games on Switch...
---
If none of the above fire up your passions, you might want to investigate additions to the Switch eShop such as Speed Dating For Ghosts or Kitty Powers' Matchmaker, although bear in mind that neither has been subjected to the rigours of the Nintendo Life Love Tester machine, so approach with caution. Still, if you're after something spicy, what better time to try something daring and new...
What games are you planning on getting intimately acquainted? Let us know with a comment down below.