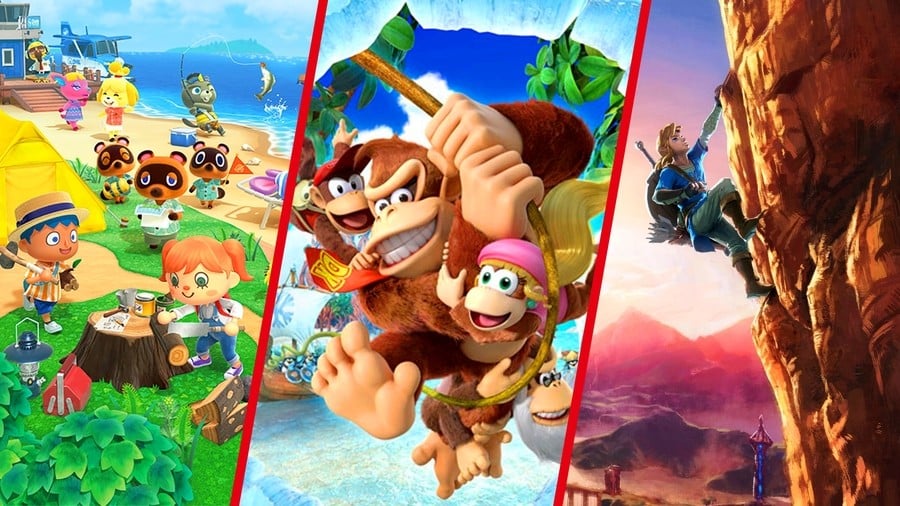 Blue Monday. No, not just a kick-ass New Order song, but the name coined by marketers for the third Monday in January — purportedly the 'most depressing day of the year'. While the genesis and questionable 'science' behind this dreary moniker is smirk-worthy, looking after your mental health is something everyone should take seriously, especially after the emotional drubbing so many of us have taken recently.
For many people, digital worlds in video games have been a saving grace in recent months. If you're feeling down and you're after a little video gaming pick-me-up, we've got just the thing. While the scope and function of interactive entertainment has grown far beyond mere escapism these days, games are still a brilliant way to jump into a totally different environment and get away from it all when things are looking grim — and there is plenty of positivity to be found in the Switch games we've assembled to lift your spirits.
Below you'll find a non-exhaustive list of just some of the games Team NL love to fire up when we're in need of cheering up (and when the N64 isn't hooked up for a blast of Banjo-Kazooie). Obviously, hanging out with friends is a great way to beat the blues, so you might want to start with our selections of the best couch co-op Switch games or best Switch party games if you're not a solo gamer, or perhaps check out our selection of the best games to play if you can't leave the house.
If you're twiddling your thumbs on your own, though, let's take a look at our picks — in no particular order — of the best feel-good games on Nintendo Switch.