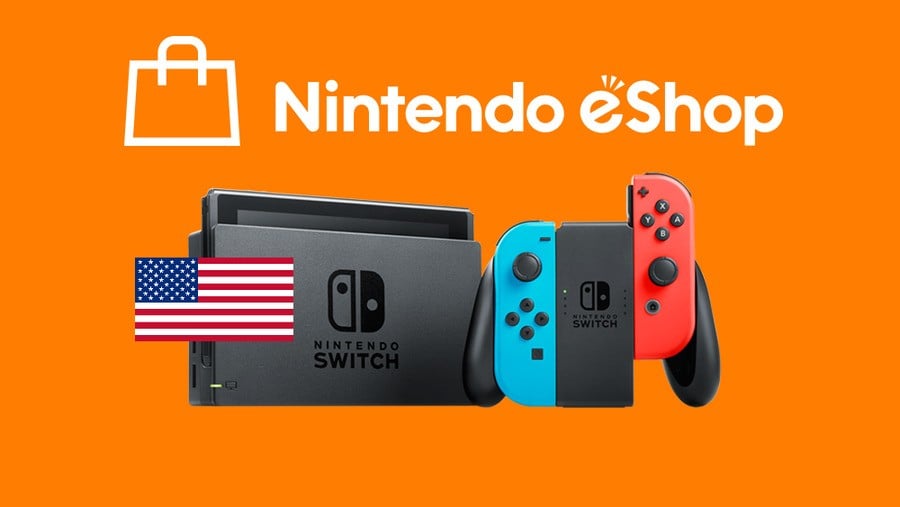 Regular sales have become a welcome fixture on the Nintendo Switch eShop and there are huge numbers of cheap and discounted games available at any given time. With so much choice it can be tough to know what is worth your hard-earned cash and precious time.
Never fear - Nintendo Life is here to help you sort the wheat from the chaff! Here we choose our Top 5 cheap Switch games in the Switch eShop sales so you can be sure you're getting a great deal on a great game.
What do we mean by 'best cheap Switch games'? We're thinking anything discounted to around $10 (or under). In addition to the top 5 best cheap Switch games, we'll also highlight a ridiculously cheap eShop game (we're talking Switch games under $1) which may be worth investigating for a few cents, if only for a half hour or so.
So, let's have a look at this week's five best deals on the Switch eShop!
The Best Cheap Games On The Nintendo Switch eShop
Here's our pick of the top 5 best deals for cheap games on the Switch eShop right now: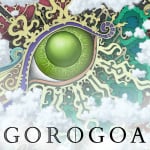 Publisher:
Annapurna Interactive
/
Developer:
Buried Signal
Release Date:
14th Dec 2017 (USA)
/
14th Dec 2017 (UK/EU)
60% off - was $14.99, now $5.99 until Sep 10 2020
The Switch's eShop is saturated with bucket loads of high-quality content. This is great in one way, of course, but stumbling across hidden gems within it will get tougher as time goes on. Gorogoa is one such gem; a puzzle game quite unlike any other that deserves your attention. It is a little on the short side, but the creativity that has been put into its design, and the effect it will have on you during your time exploring its gorgeous world, is something that you'll want to experience. If you're looking for something new to try, this would be an excellent choice.

Publisher:
Annapurna Interactive
/
Developer:
Ben Esposito
Release Date:
18th Dec 2018 (USA)
/
18th Dec 2018 (UK/EU)
70% off - was $12.99, now $3.89 until Sep 10 2020
Donut County is perfect if you're looking for a short, relaxing, funny puzzle game. It's an enjoyable experience that has just enough charm to justify its existence, and although some might find the relatively high price tag a tough pill to swallow for three hours max of content, it's a tasty little treat of a game that you can devour in a single sitting. Short and sweet, indeed.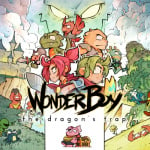 Publisher:
Dotemu
/
Developer:
Lizardcube
Release Date:
18th Apr 2017 (USA)
/
18th Apr 2017 (UK/EU)
60% off - was $19.99, now $7.99 until Sep 2 2020
It's clear that the team at Lizardcube are massive fans of the original Wonder Boy III, and that affection translates into what is without a shadow of a doubt the definitive version of a game which has previously been ported to the Game Gear and PC Engine / TurboGrafx-16. The new visuals are sumptuous and the soundtrack - which uses traditional instrumentation rather than computer-generated audio - proves just how catchy the original tunes were. Despite the passing of the years Wonder Boy: The Dragon's Trap remains a perfectly-pitched non-linear action adventure which must surely rank as one of the best of the 8-bit era. Its biggest failing is the fact that like the Master System original, it can be completed in the space of an evening. Still, that evening will be one of the most enjoyable you can possibly spend with your Switch, making this a thoroughly recommended purchase.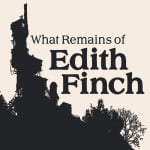 Publisher: Annapurna Interactive / Developer: Giant Sparrow
Release Date: 4th Jul 2019 (USA) / 4th Jul 2019 (UK/EU)
60% off - was $19.99, now $7.99 until Sep 10 2020
What Remains of Edith Finch is a 'Walking Simulator' that doesn't just tell an unforgettable story – it's genuinely unforgettable. As tragic as its tale is, it always manages to entertain. As one section ends and as you fight back tears, you'll always carry on, because the next story is as engrossing as the last. If you want a strong feature-length story that doesn't waste a minute, Edith Finch is the one you need.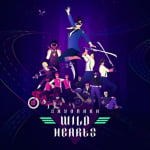 Publisher: Annapurna Interactive / Developer: Simogo
Release Date: 19th Sep 2019 (USA) / 19th Sep 2019 (UK/EU)
40% off - was $12.99, now $7.79 until Sep 10 2020
Sayonara Wild Hearts is the video game equivalent of Prince: it's extremely short and its journey maybe ends a little sooner than you'd hoped, but it packs so many varied and beautiful ideas into its brief life and masters so many different styles that even though there's a real disappointment it's over so quickly, what it did give you will remain with you for an extremely long time. A true creative masterpiece.
---
And with the growing trend of games plummeting to mere cents, here's our sub-$1 pick for a super cheap game that's worth the memory space it takes up on your Switch...
Hmm. Unusually, there's really nothing we'd say is worth picking up in the sub-$1 category right now. Check back again in the next week or so!
---
Keep an eye on this page as we update it removing old deals and cycling in new bargains. If money's no object, be sure to check out our list of the Best Nintendo Switch games, period. Happy gaming!