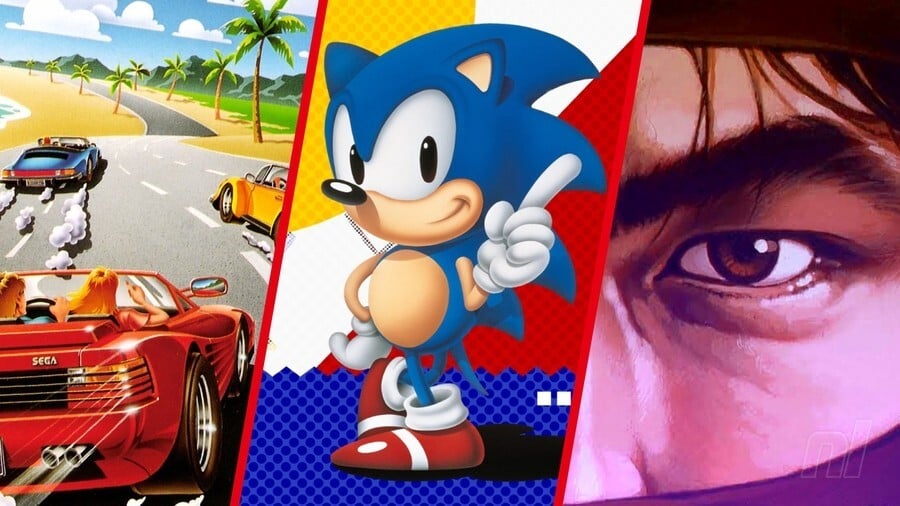 Since the 2018 release of SEGA AGES Sonic the Hedgehog, we've seen a slow and steady flow of classic SEGA games arrive on Switch eShop courtesy of developer and retro port specialists M2. This is the same company responsible for the excellent SEGA 3D Classics line for 3DS.
While not as plentiful or frequent as Hamster's Arcade Archives or ACA Neo Geo catalogues, M2 lavishes extra care and attention on every Sega Ages release which often goes above and beyond what you might expect. You won't find any dusty ROMs thrown on the eShop here - every single release has a smattering of mod cons and extras, often bespoke to each individual title.
New releases will be added to this list as they drop. The games are listed in alphabetical order, although you can view them in our database sorted by Release Date or User Rating. Beneath the full Sega Ages Switch list you'll find our picks of the very best.
SEGA AGES Switch eShop releases - Complete list

Looking at that list and don't know where to start? Then check out our picks of the best SEGA AGES games - in no particular order - to get you off on the right foot.
The best Switch SEGA AGES games...
---
Never saw the sun, shining so bright, never saw things, going so right! Let us know which of M2's Sega Ages games you've most enjoyed, and which ones you'd avoid, with a cheeky comment below.