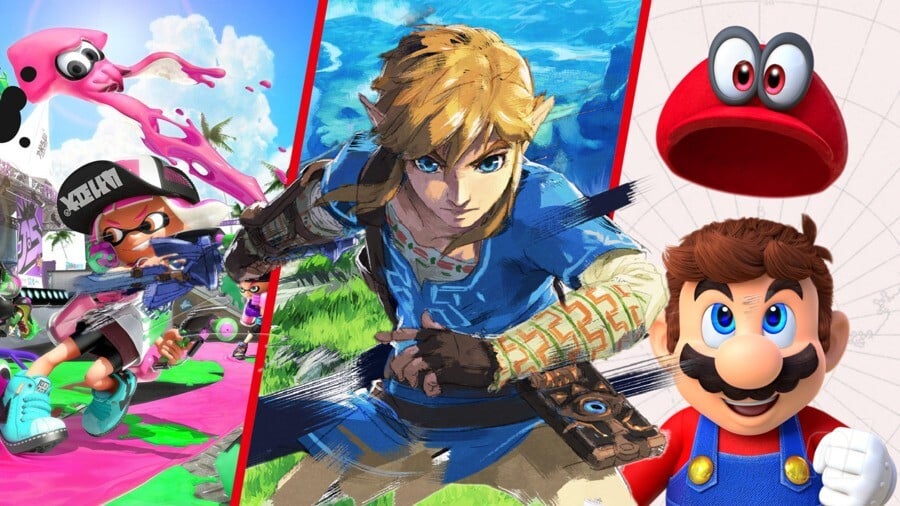 In nearly three years since the console launched Switch has amassed a huge amount of software. Of course, this abundance of riches leaves us in something of a pickle - too much software, not enough time to play it all. In fairness, it's a very nice problem to have - Help! There are too many excellent games to choose from!

To help you sort through the pile of new games dumped on the eShop every week, we asked Nintendo Life readers to rate their favourite games and the list below is the result. As with our round-up of the 50 best 3DS games of all time, the order here is taken from the user ratings associated with Switch games on this site's database AND the ranking is fluid - it changes over time reflecting new releases according to their rating.
If you've previously rated the games, just sit back and enjoy. If, however, you've yet to give your personal score, clicking on each game's rating below will enable you to cast your vote and affect the list. Can't see your favourite? Head to our library of Switch games (click the games tab at the top of the page) and input your own ratings. A game needs a minimum of fifty ratings to become eligible, so it's entirely possible to influence the ranking and get your favourite games onto the list.
Without further ado, let's dive into this selection of the best Switch games until now...