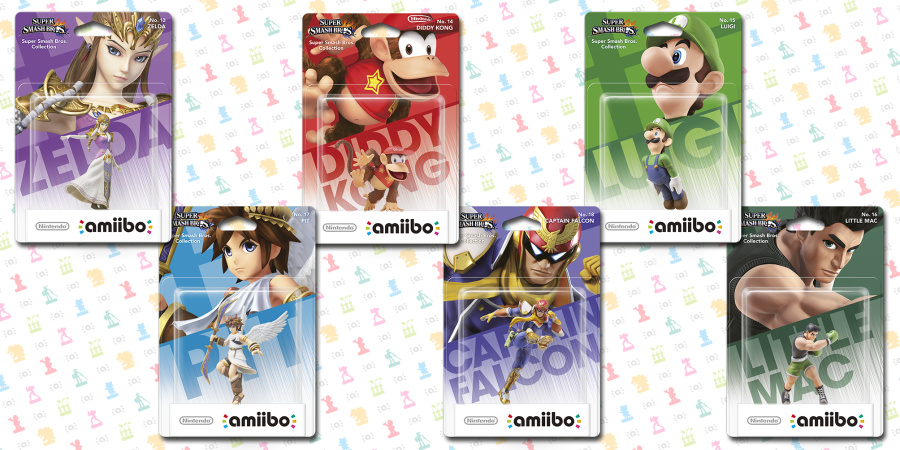 Earlier today Nintendo confirmed release dates and details for amiibo figures, with the pleasing announcement of a 'second wave' of six toys that will arrive in December — they're confirmed for the 19th of that month in Europe and are yet to be pinned down in North America. They'll bring more of the Super Smash Bros. cast to the range, and will surely be tough to resist so close to the Holiday season.
The new arrivals should all prove to be popular, too — Zelda, Diddy Kong, Luigi, Little Mac, Pit and Captain Falcon. Along with the announcement Nintendo released some lovely artwork and pack shots of these delights; we thought it'd be nice to gawk at them all in a gallery.
Check them out below and let us know which, if any, you plan to pick up via the poll and comments section below.
Which is your favourite in the 'second wave' of amiibo figures? (600 votes)
I don't like any of them
3%
Please login to vote in this poll.