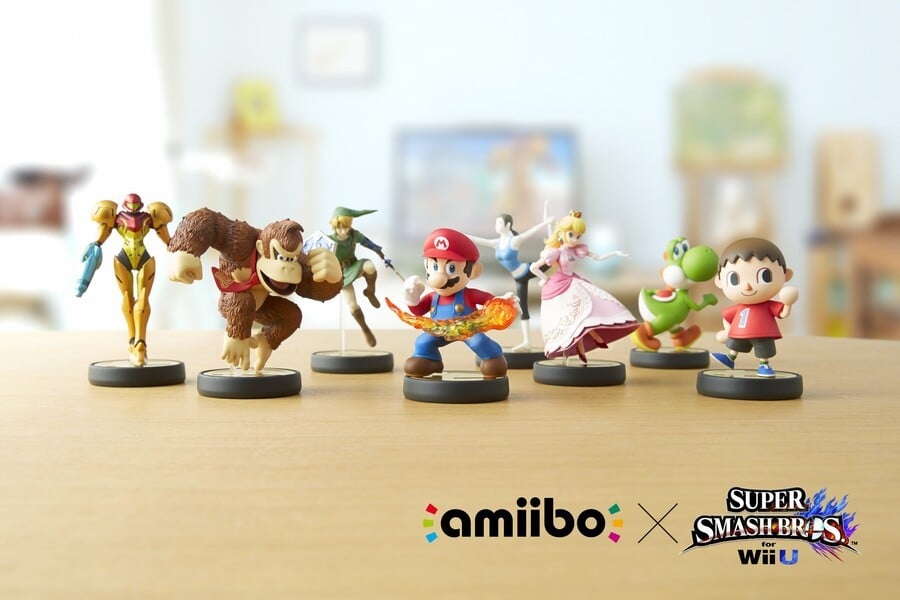 With the Super Smash Bros. for Wii U release dates now confirmed, there's more exciting news for those planning to spend a lot of their festive money on Nintendo's console this year. Release dates have been confirmed for the launch range of amiibo, along with a second wave of six new figurines.
The first wave of these 'toys-to-life' figures will hit stores in North America with Smash Bros. on 21st November, while they'll arrive a week before Smash Bros on Wii U in Europe on 28th November. As a reminder this range of 12 toys includes Mario, Peach, Yoshi, Donkey Kong, Link, Fox, Samus, Wii Fit Trainer, Villager, Pikachu, Kirby and Marth.
Nintendo has also announced the first expansion of the range that'll incorporate more of the sizeable Smash Bros. roster. In total six new arrivals will hit on 19th December in Europe — Nintendo of America is simply saying 'December' at this point — which could be useful as stocking fillers; there are some good 'uns, too — Zelda, Diddy Kong, Luigi, Little Mac, Pit and Captain Falcon.
With titles such as Super Smash Bros. for Nintendo 3DS and Captain Toad: Treasure Tracker set to support the toys, along with other games, Nintendo's no doubt hoping they'll become must-haves for its fans.
Are you excited about the second wave of amiibo toys and picking some up ahead of Super Smash Bros. for Wii U hitting stores? Let us know.