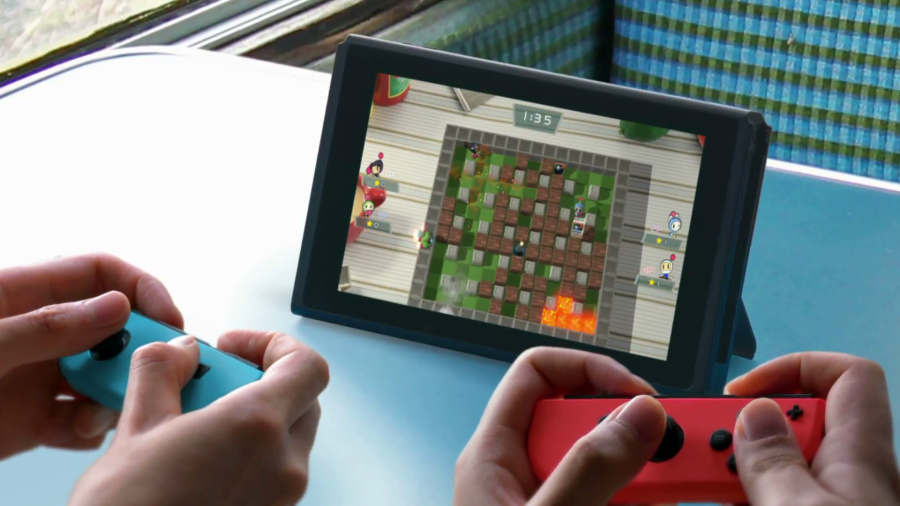 Super Bomberman R is a pretty promising revival of one of gaming's most iconic characters, and we certainly enjoyed what we saw of it at last week's hands-on event.
However, there's been some confusion over how much the game will cost when it arrives at retail. In the US, retailers have been pitching it at around $60, while in the UK it has appeared on some sites with a price tag of £59.99. This led to Konami stating on Twitter that the price had not yet been officially decided.
We now know that in the UK, the game will cost £49.99. Konami's PR firm got in touch with us this morning with the news, and also stated that UK retailers will be adjusting their listings accordingly today. Also, in North America, Konami has confirmed that the title will ship at $49.99 via the game's official site.
Even at £49.99 / $49.99, Super Bomberman R isn't cheap. Of course it's hard for us to pinpoint a game's value when we've not played it fully, but there's definitely a feeling that this - like some other Switch games - should be priced lower.
What do you think? Should we be so quick to judge a game just on its looks, and the fact that it's based on a well-worn template? Or should we all be more open-minded about what innovations and new content this update will bring? Let us know with a comment.
[via konami.com]