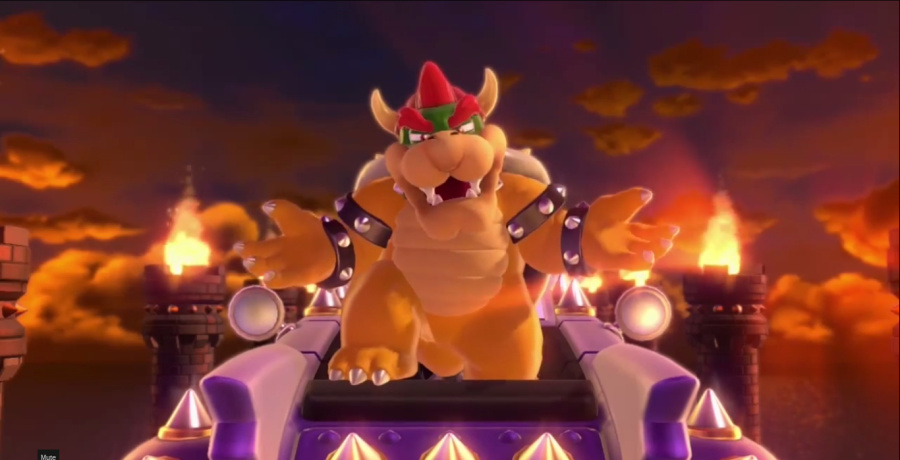 Super Mario 3D World, particularly with the delay of Donkey Kong Country: Tropical Freeze, is arguably the most notable big-name Nintendo blockbuster with the task of driving Wii U Holiday sales. Up to now relatively little had been seen beyond the E3 reveal and the demo build that's been doing the rounds at various events, yet today's Nintendo Direct broadcast showed much more of the title in action, and it may help to win over some of those with doubts about this one's appeal.
New footage showed a variety of locations and, most notably, power-ups. There's a cherry that allows you to duplicate your character, an ability to essentially dress up and pretend to be a Goomba, piranha plants that can be carried, and a particularly fun-looking cannon head that'll allow you to blast enemies away. We also saw the return of the Tanooki suit, twists to the gameplay mechanics of this budding series — following on from Super Mario 3D Land — and Bowser now has a rad car; the car's awesome enough to merit a mention, we feel.
Arriving in North America on 22nd November and in Europe on 29th November, this is certainly a big-hitter on the way. Check out the footage below and let us know what you think.