We're so used to seeing negative press for video games that it's a genuine shock when mainstream media outlets lavish praise on our beloved hobby.
UK tabloid The Sun is a prime culprit when it comes to whipping the general public into a frenzy when it comes to gaming — it was one of the publications which laid the blame for the recent Sandy Hook shootings on interactive entertainment — so you can imagine how pleasantly surprised we were to see the newspaper speak glowingly about gaming hardware and claim that the 3DS is the "best console...EVER" in a recent issue.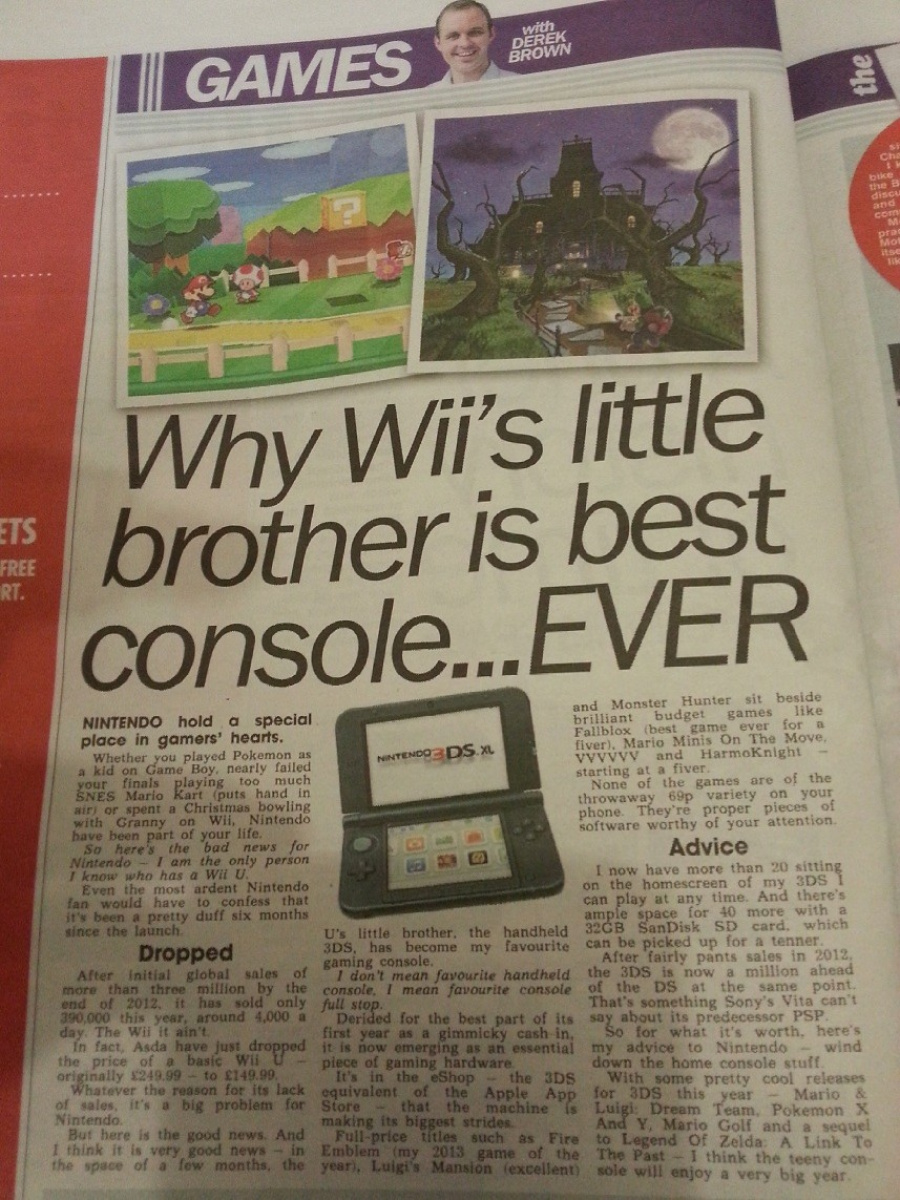 Author Derek Brown has clearly become something of a Nintendo fanboy in recent months. He begins the piece by highlighting the poor performance of the Wii U, but then follows up by stating that the 3DS has become his "favourite gaming console...full stop". He points out how far the eShop has come lately, singling out titles like Fire Emblem: Awakening, HarmoKnight and Fallblox for praise — and adding that these games aren't the "throwaway" titles you find for 69p on other mobile download services we could mention.
It just goes to show what an amazing position the 3DS is in right now; it's had a fantastic 2013 and there's still a lot of awesome content on the way before the year ends. Has Nintendo's portable become your number one gaming platform? Are you surprised at this positive reaction from The Sun? Post a comment to tell us.
[via gonintendo.com]