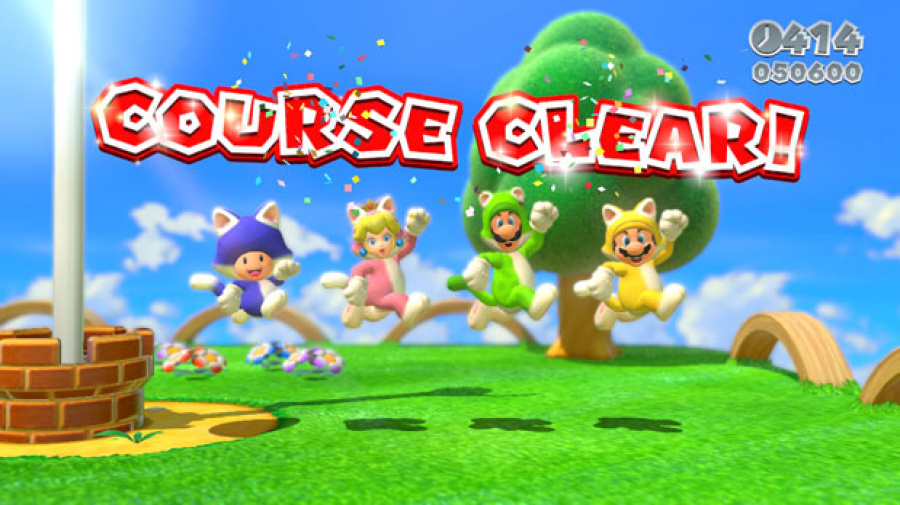 Super Mario 3D World was one of the first major announcements from Nintendo today during its E3 Nintendo Direct presentation.
One of the key figures behind the game, Koichi Hayashida - who has worked on Super Mario Sunshine, the Galaxy series and Super Mario 3D Land - says this 3D Mario title offers features from other games as well as some new ones of its own. He calls it "the grand culmination of all the best ideas from past 3D Mario games".
According to Hayashida, Nintendo had a Wii U version in mind when working on Super Mario 3D Land for the 3DS and the main challenge for the team was bringing multiplayer elements to a 3D Mario title - something that had never really been done before.
Unlike New Super Mario Bros. U all characters are different and offer their own unique abilities in a similar way to Super Mario Bros. 2. For example, Mario is the all-rounder, while his brother Luigi has the capability to jump a little bit higher. Hayashida said Princess Peach is a character many beginners will love as her floating ability enables her to avoid falling down pits. Toad on the other hand is for experts as he is the fastest character available. Hayashida said players chasing fast times will certainly be using Toad over the others.
Clearing a stage now brings up a results screen with rankings showing which players did best. This brings in a competitive edge to the game, pushing them to collect points and items in order to achieve the best score and bragging rights.
There are also new gameplay elements in Super Mario 3D World, most notably with the addition of the Cat Mario suit. As a kitty cat Mario can slide and jump like a cat, scratch enemies with his newfound claws and climb up walls to reach new areas. You can also climb up the goal posts, which is sure to be controversial!
Today's trailer showed transparent pipes, which can be used to travel through. Of course, there are coins, items, stars and enemies within them and you must navigate through without getting hurt.
In terms of controls, the GamePad can be used to hold enemies in place to make things easier for everyone else. Moving platforms can also be stopped with the touch of the screen and invisible coins and blocks can be highlighted. The camera can be controlled at all times just like in Super Mario 64 using the gyroscope within the GamePad.
Super Mario 3D World will be released in December this year, just in time for the holiday season.
What are your thoughts on this new Mario title? Check out the full developer interview below and let us know what you think to it in the comment section.