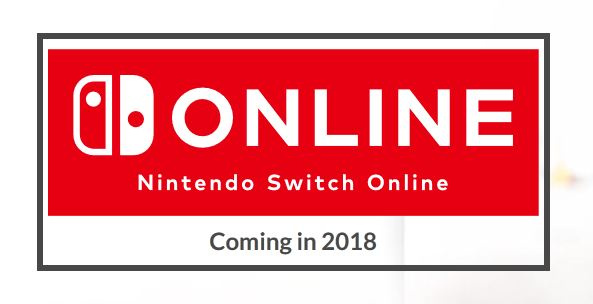 When FIFA 18 launched it became a tough yardstick for the Switch in terms of online functionality. It was the most feature-rich on-the-go FIFA to date, but in comparison to PS4 and Xbox One versions it lacked key online modes and options. For some the inability to arrange online games against friends was a major issue, and finger pointing went between EA and Nintendo. On the one hand Nintendo's online setup for the system is still limited, but on the other there are games where you can play with friends online, so it's evidently not impossible. There's probably fault on both sides.
In any case, the point of recalling that tale is a reminder that the Switch is still in its early days of online functionality, especially as Nintendo will eventually follow the lead of Sony and Microsoft in launching a paid service. The Nintendo Switch Online service will have a relatively low price-point but will be needed to play any game online when it arrives in 2018 - bonuses will include downloads through the Classic Game Selection and 'eShop deals'.
It's all suitably vague and not due until next year, but Forbes had a go at quizzing Nintendo of America's main man Reggie Fils-Aimé on the service. Naturally he wouldn't be drawn on details, but did go out of his way to emphasize that the company will look to add its own twist with the service.
I'm not going to tell you exactly what it's going to look like. We'll share more about that next year. But what I can tell you is that our vision is to have a robust online environment that not only provides the mechanism for you to have your multiplayer experiences and matchmaking, those elements are minimum. Our goal is to provide that extra Nintendo twist, and that's what makes our company historically so effective. We don't do things the same way everyone else does. We relish being different. We see that difference as an element that makes us more compelling to the consumer. And so having that differentiated experience is what we are focused on and we'll unveil more next year as we're closer to the launch of the service.
He also gave his pitch for the continued role of the 3DS, with plenty wondering how long the veteran portable will remain key to Nintendo's plans.
The role for Nintendo 3DS, as a family of systems that range from a hardware standpoint, from $79.99 to $199.99 and has a back catalog of well over a thousand games, we see this system doing two things for us. One, it's an entry vehicle. If you're a mom or dad, you're trying to take care of multiple kids and to give them a great experience that you feel good about, couple of 2DS as a holiday purchase, is a fantastic value. And again, [you get] access to all of this great content.
Similarly, if you're an active gamer, and there's a particular game that you have to get your hands on, and it's only available on 3DS, well then buying a 2DS XL or a 3DS XL is a great way to scratch that itch. That's the role that it's gonna play for us. It's gonna be an entry vehicle, a vehicle where you have to play a particular game that's only available as part of the library of games for 2DS and 3DS. That's the play. And from that perspective, it's been very effective for us, and we believe it's gonna continue to be very effective.
This past weekend I was in Florida. I'm going through a Walmart, I'm going through a Target. I'm looking across the landscape of consumers, and not every consumer is going to be able to afford a piece of $299 hardware plus a couple games, maybe some Amiibo. It's a $400 or $500 proposition. With Nintendo 2DS and 3DS, you can satisfy a lot of holiday gifts for $100 to a $200 purchase. That is a key strategic advantage.
Are you hoping for big things from the Switch Online Service, or are you pessimistic on what it'll have to offer? Let us know what you think, and here's hoping we'll learn more about it in early 2018, as part of continued improvements to help maintain what has been, without much doubt, a strong debut year for the Switch.
With thanks to everyone that sent this in.
[source forbes.com]