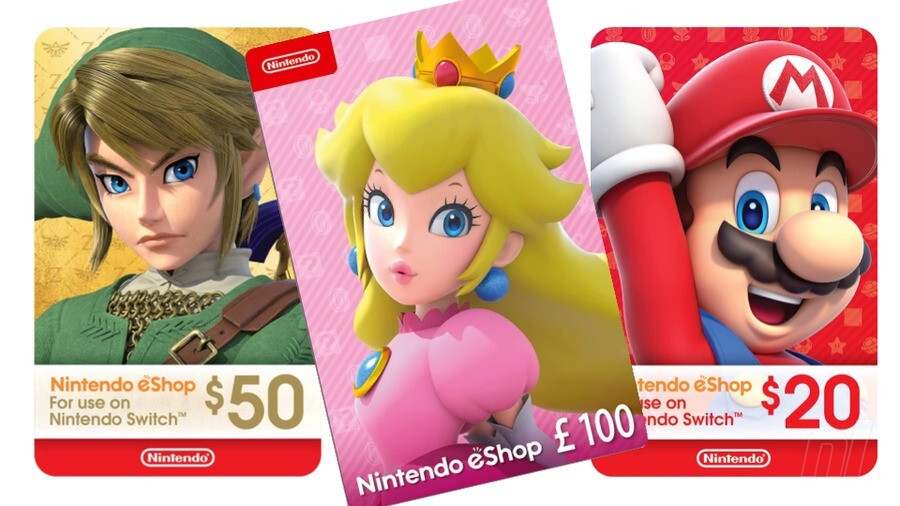 With so many amazing indie games hitting the Nintendo Switch eShop every week, it can get quite costly to purchase all of the games which pique your interest. We know many of our readers, for whatever reason, are not able to connect a credit card to their Switch eShop account - or simply don't want to do so for security reasons.
If you are in that position, then we've put together a helpful guide so you can easily buy Nintendo Switch eShop credit online and control your spending more effectively. You may even want to nudge your friends and relatives in the direction of this guide ahead of your next birthday.
Don't miss our guide on where to buy Japanese Nintendo Switch eShop credit.
North America - Nintendo Switch eShop Credit
In North America we're big fans of buying our eShop credit from Amazon. The code is delivered to you instantly and cards can be purchased in a variety of denominations. It doesn't get much easier than this.
UK - Nintendo Switch eShop Credit
Amazon UK also offers digital delivery, so it's incredibly quick and easy to buy, receive and input credit. Which leaves more time for actually playing your games.
Japan - Nintendo Switch eShop Credit
One of the great things about the Nintendo Switch eShop (compared to that of the Wii U or 3DS) is that you can create additional accounts to enable you to buy games from other eShop regions. If you live in North America or Europe, we'd definitely recommend creating a Japanese eShop account to take advantage of cool Japanese exclusives which are yet to be released in the West.
Once you have your Japanese account, you can easily buy Japanese eShop credit for your Switch from Play Asia in a variety of denominations. The code will be sent directly to your inbox too, so no waiting by the mailbox for a pesky physical card to be delivered!
Nintendo Switch Online Membership
Of course, it's not just buying games from the eShop which will require digital credit. If you wish to play Switch games online then you will need a conveniently named Nintendo Switch Online Membership subscription.
---
Are you a fan buying eShop credit to top up your Switch account? Let us know which eShop games you feel are worth spending your virtual cash on with a comment below.