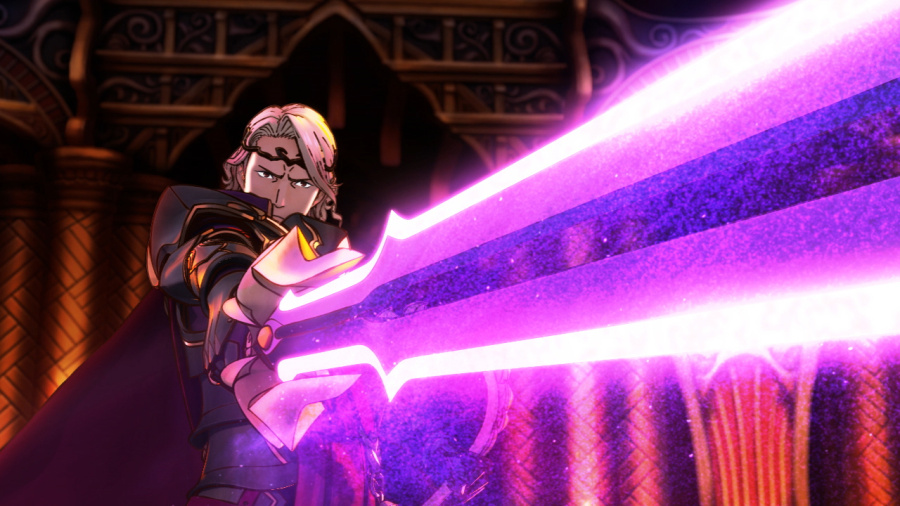 We know Fire Emblem Fates will be released in Europe and North America sometime in 2016, but that doesn't stop us from enjoying the action in Japan, where the game is already available.
Fire Emblem: If - as it is known in Japan – has sold incredibly well, with the Special Edition Bundle being so much in demand that a second shipment was required. Fire Emblem Fates includes brand new characters and weapon system, confirmed amiibo support and even a town to manage in a segment named 'My Castle'. The piece of Fire Emblem news that has stood out the most for fans is the fact that Fire Emblem Fates has two paths to choose from.
Fire Emblem Fates has sold over 300,000 units in Japan and 154,000 of those copies were the Birthright Edition. Conquest Edition sold 107,000 units and the Special Edition sold 43,000 copies.
Fire Emblem Fates has managed to out sell Fire Emblem: Awakening, in terms of first week sales - 304,000 copies vs. 243,000 copies. This is obviously great news for Intelligent systems as Fire Emblem: Awakening was meant to be the last in its series, due to lacking sales within the previous titles. Also, according to Dengeki, 90 percent of its initial stock has already been sold.
Let us know what you think to the brand new Fire Emblem title so far in the comment section below.
[source nintendoeverything.com]