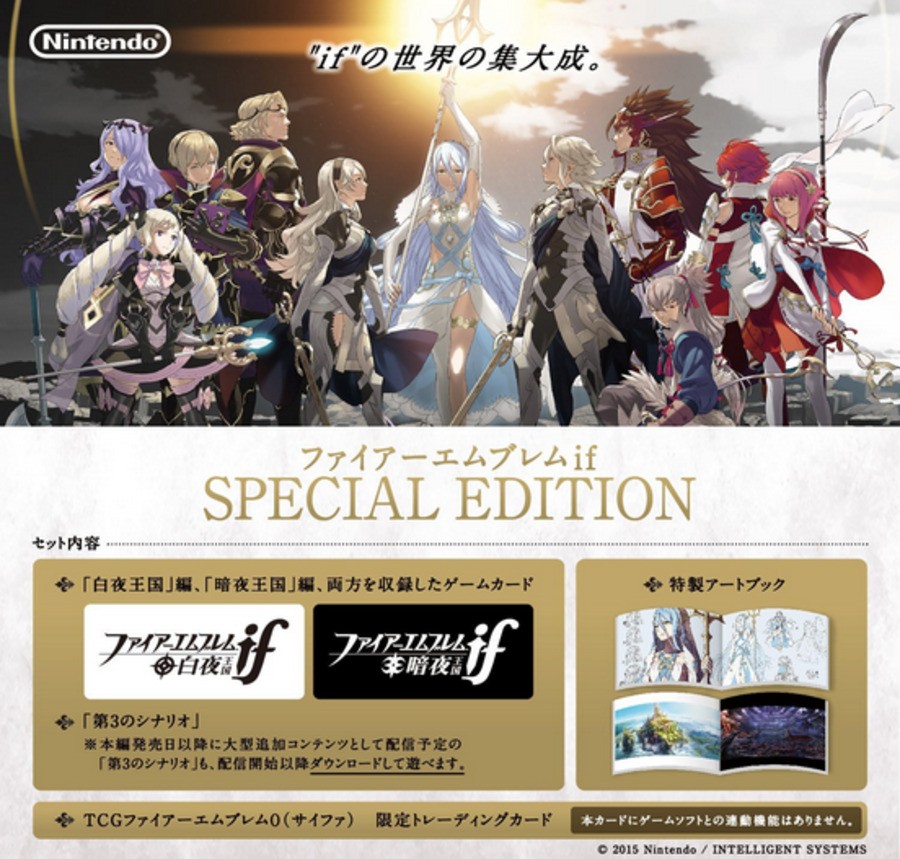 It seems Intelligent systems has pulled it out of the bag with its latest release. The brand new game in the Fire Emblem series has sold out of its pre-orders for the Special Edition pack, resulting in a second shipment being ordered for Japan.
Some people may call this an ironic twist of fate, after Fire Emblem: Awakening was said to be the last game in the Fire Emblem series; due to declining sales within the series, Nintendo stated if it had failed to sell above 250,000 units the beloved franchise would have to come to an end. Fortunately for us, Fire Emblem: Awakening was placed among the top 30 high-selling titles for 2012, a triumph for Fire Emblem fans everywhere.
The Japanese Special Edition bundle has a price tag of 9,200 yen - around $80 – and will include one cartridge containing the whole game with two paths, the White Kingdom and the Black Kingdom. The bundle also includes a third path that will be made available to download on launch day, an art book and a trading card for Fire Emblem 0(Cypher). For those of you who haven't heard Japan will be receiving Fire Emblem: If with three different paths to choose from - standard copies come with one path and use separate downloadable content for the extra routes, creating three alternate endings.
The way the game's content will be packaged for the West has not been announced as of yet, but many Western fans are worried that if the Fire Emblem: If pricing scheme makes its way over from Japan it will result in a very expensive purchase. Although this could happen, fans should be made aware that this style of package is not a rarity within Japan, and Nintendo may adjust its approach in the West.
Are you a big enough Fire Emblem fan to pay $80 for this Special Edition bundle? Let us know your thoughts in the comment section below.
[source siliconera.com]