Fire Emblem If is already shaping up to be one of the most intriguing entries in the popular series to date. Though it's not due in the West until 2016, it's raising eyebrows with its approach to two separate retail releases + DLC for its Summer release in Japan, which will be combined through various purchasing options to deliver two main story paths and a third download-only set of content.
The official website has now added to the intrigue by posting the rather handsome box art. The minor story is that it has a 'C' CERO rating, which is 15 years and older - that's one level higher than Fire Emblem: Awakening, so this one will clearly be a little more mature.
Most notable, though, is the little amiibo logo confirming that the Nintendo's toy range will be supported in the game. This makes sense considering the existing Fire Emblem-related toys that are available, while there could naturally be more figures on the way.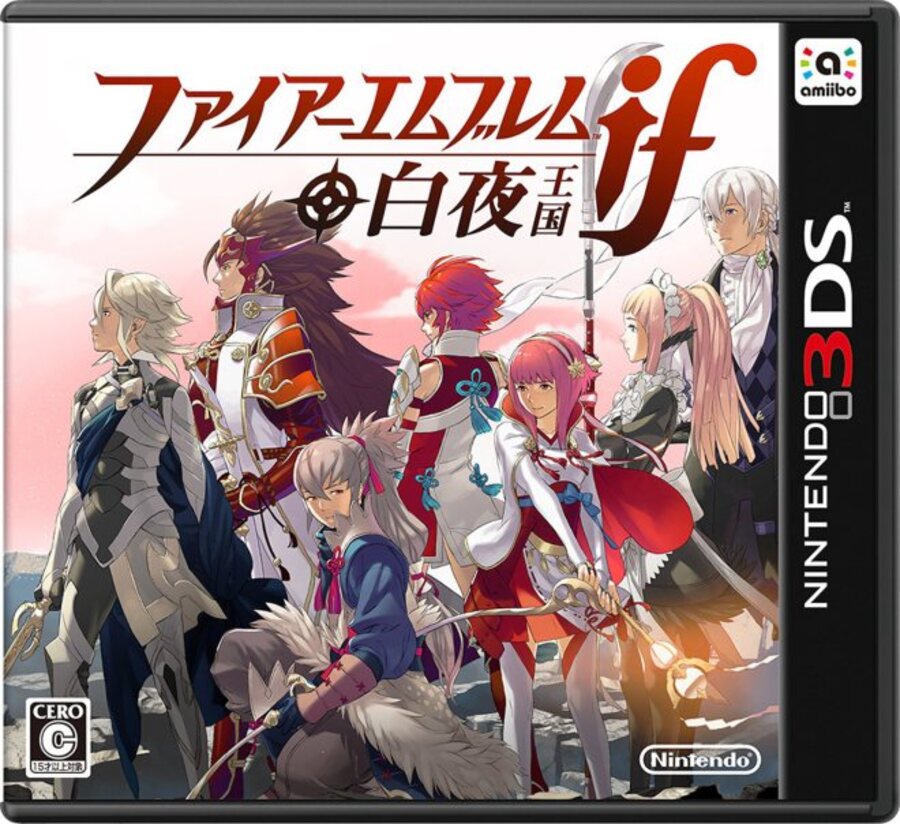 Quite how the amiibo line will be used in gameplay will be interesting to see - they'll work on any New Nintendo 3DS, or course, but a portal is still on the way to support original 3DS systems.
Are you excited about amiibo being used in the new Fire Emblem games? Let us know.
[source nintendo.co.jp, via reddit.com]