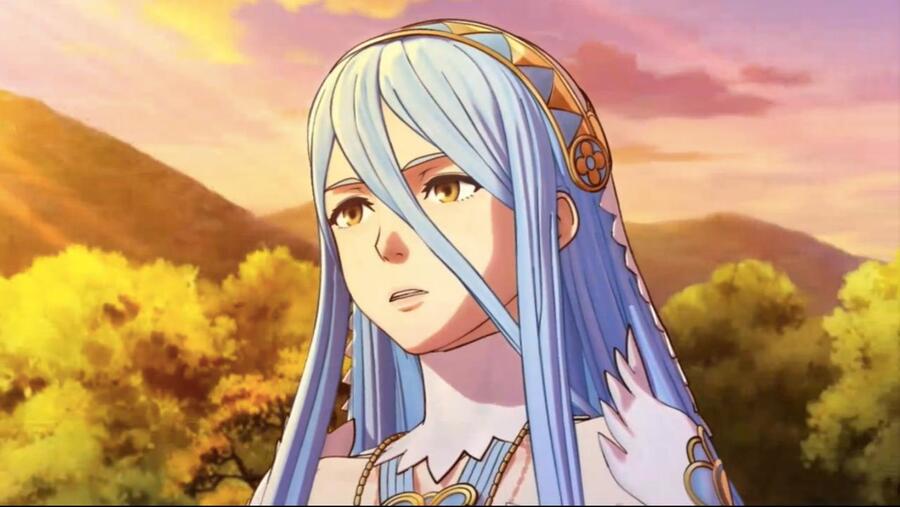 Some ideas are so integral to series franchises that to change them can seem blasphemous; yet that doesn't stop Nintendo and affiliates from doing what they feel is right. It's often tweaking core mechanics in rather subtle ways, such as the will-he-won't-he triple jump appearing and disappearing from modern Mario games, and some of what Game Freak gets up to in new Pokémon generations.
Intelligent Systems isn't afraid to evolve Fire Emblem, either, with recent details in Famitsu confirming, among other things, that weapons will no longer be limited use; their attributes and abilities will vary depending on strength, however.
Yet Intelligent Systems is going further, shaking up its classic Weapons Triangle in Fire Emblem If, which in some cases has been joined by an equivalent 'Trinity of Magic' in past releases. It used to be that swords beat axes, axes beat lances and lances beat swords, but that's changing up. The latest issue of Famitsu states that the triangle is changing to "swords and magic, over axes and bows, over lances and dark weapons"; this plays into the light and dark aspect of the dual release, naturally.
In addition new characters have been announced - thanks, Gematsu - that utilise dark weapons.
Felicia (voiced by Nozomi Sasaki) – Maid - white and dark version
Joker (voiced by Junichi Suwabe) – Butler - white and dark version
Gunther (voiced by Rokuro Naya) – Great butler - white and dark version
Suzukaze (voiced by Daisuke Ono) - white and dark version
Saizou (voiced by Tarusuke Shingaki) - white version
Kagerou (voiced by Rie Murakawa) – Shinobi - white version
Evolution can often bring improvements of course, and we should be reassured by Intelligent Systems' tradition of excellence in strategy games. What do you think of these weapon triangle changes?
[source gematsu.com]