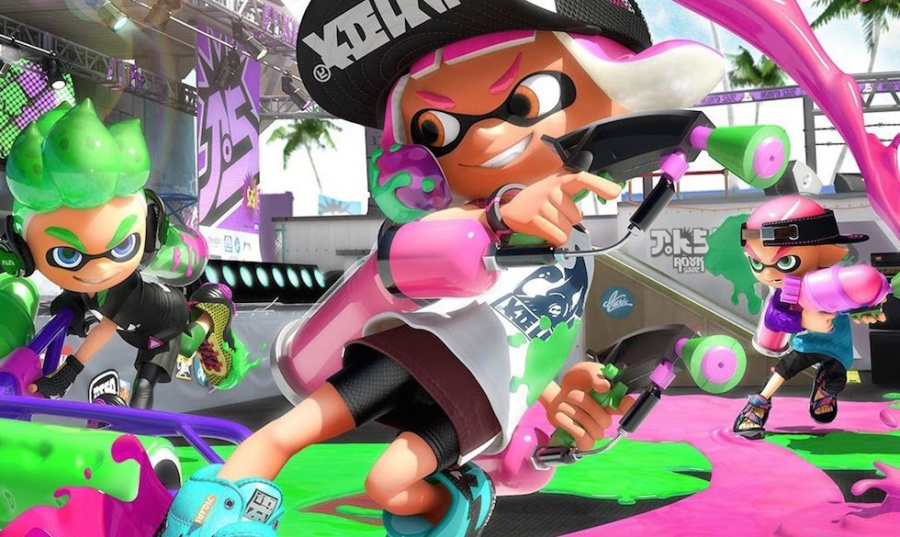 Update: After news broke last week suggesting that Japanese magazine Jump teased a secret Splatoon project, which was apparently destined to "shock the world" just before E3, Nintendo commented on the matter to deny such claims.
"Although we do not normally comment on rumors and speculation, we can confirm that, contrary to the rumors circulating since yesterday, the Japanese weekly magazine in question has not written any article about an announcement related to Splatoon for June 9. With which, it is a baseless rumour."
Shortly after this statement, however, an image from CoroCoro magazine appeared with the very same "shocking" announcement tease . This image shows off a new emblem of sorts which likely relates to the new project, and it would appear that everything is going ahead as planned after all. After a second glance at Nintendo's statement, it only denies the fact that the news will be revealed in Jump magazine, not that it won't happen at all.
The page, which you can see below, also mentions that CoroCoro's website will be the epicentre of the "shock". Phew!
Original Article: Splatoon's popularity has been soaring through the roof just lately; Splatoon 2's sales have already overtaken those of its predecessor, and we've seen that the game's Inklings characters are finally being invited to join in the Super Smash Bros. fun.
According to Siliconera, things look like they might be about to get even bigger, however; Nintendo has reportedly teased a future announcement for new Splatoon info that will "shock the world". The news comes from Japanese manga magazine Jump, where Nintendo has stated that this is a project that has been under preparation behind the scenes. The news is expected to be officially revealed on 9th June - just days before E3 and the Splatoon 2 World Championships.
It's pretty hard to guess what this could actually be. Our initial thoughts jumped to the idea of a Fortnite / PlayerUnknown's Battlegrounds-style Battle Royale mode, with new, larger maps hosting a larger number of Inklings for the ultimate showdown. One interesting point to mention from the tease, though, is that the report specifically talks about a "Splatoon" project, not "Splatoon 2".
Nintendo is usually very precise about the wording and terminology of its franchises, so could this hint at something not related specifically to Splatoon 2? Could this be a sequel, or maybe not even video game-related?
Our thoughts are running wild, so we'll leave it up to you to share your thoughts on what it could be in the comments below.
[source siliconera.com]