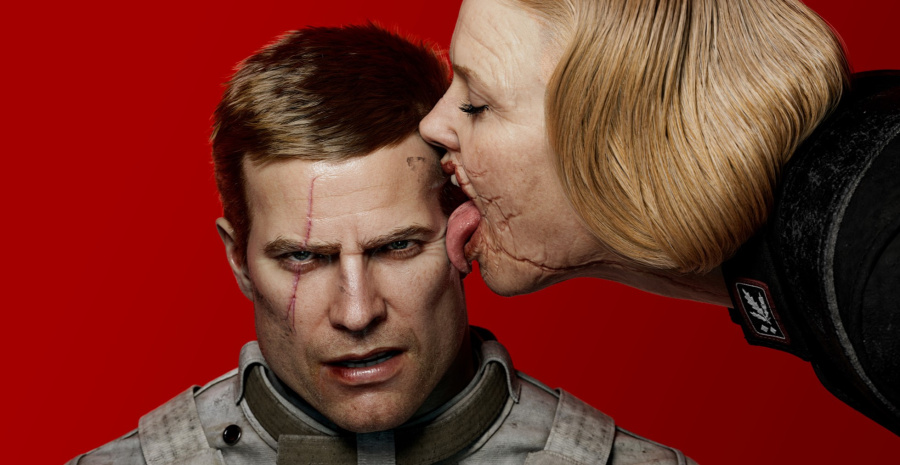 While we don't know exactly when Wolfenstein II: The New Colossus will arrive on Nintendo Switch, we know that developer Panic Button is hard at work fitting the 2017 shooter onto the plucky little portable console. And with Bethesda offering hands-on previews of the game at PAX East this week, we've finally got our first glimpse of how it runs on handheld hardware.
The team at USGamer were on hand in Boston to put the game through its paces, as well as taking some all-important off-screen footage. As you can see, it's not running quite as smoothly as its fellow console versions, but considering the technical limitations Panic Button are playing with, the brief glimpse of the action (including a brutal stealth takedown and a small firefight) went off without any noticeable slowdown. We'd also be interested to see if we'll be getting motion controls much like those retroactively added to DOOM.
Check out a longer video capture above - thanks to site user Nintendoforlife for the tip. So what do you make of Wolfenstein II running on a Switch? It's not much to go on, and doesn't show how it runs in handheld mode, but it's a sign we're getting ever close to its eventual release...
[via twitter.com]