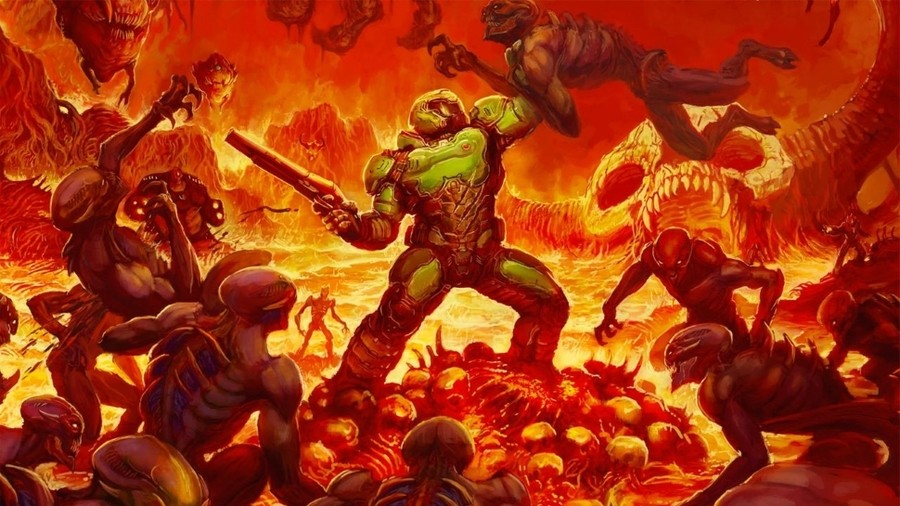 Released towards the end of last year, DOOM was one of the more surprising, yet extremely welcome, additions to the Switch's early library - so much so that it starred in our most memorable games of 2017 feature. To add to the game's rather ferocious impact on Nintendo's hybrid console, publisher Bethesda has released a new update which includes the option of using motion controls.
The patch was first promised earlier this month on Twitter, with a note saying that the full patch notes will be released in due course. While we are yet to see these full notes, it would appear that the update has started to roll out for many users.
As well as fixing the issues mentioned in the initial tweet relating to audio, menus, and more, the new Version 1.1.1 update has reportedly introduced a brand new game icon, and new motion control options, allowing you to select Motion Aiming, Motion Melee, Invert Motion Control, and more. There's also a Motion Sensitivity option that can be adjusted from 1 to 100.
We'll make sure to keep an eye out to see if Bethesda's patch notes reveal any other interesting inclusions yet to be discovered. Will you be returning to Hell to give the motion controls a test drive? Let us know in the comments below.
[source nintendowire.com]