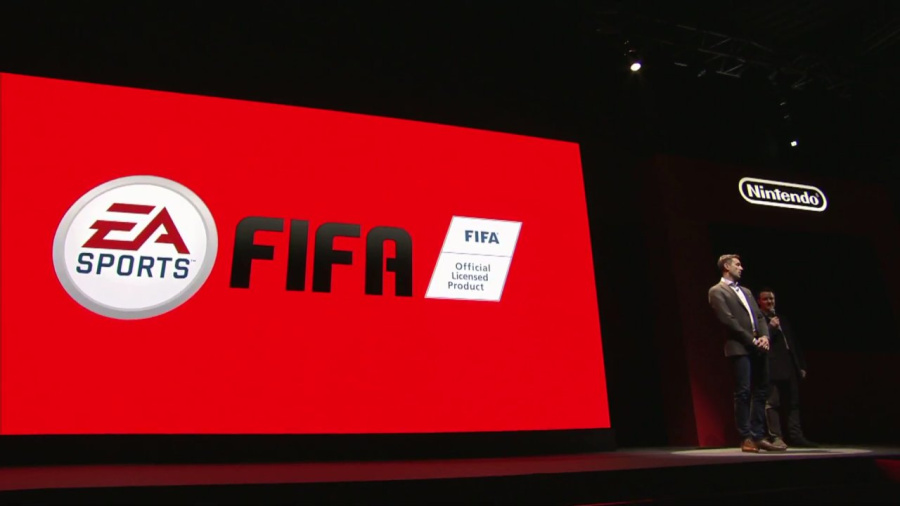 When EA popped up at the Nintendo Switch Presentation in Tokyo to announce FIFA for the system, it was suitably vague in how it pitched the upcoming release. It didn't take long for rumours to swirl that it'd be based on the last-gen iterations that are still produced, though Peter Moore somewhat slapped them down.
Well, Peter Moore has answered a few questions on the game at a recent EA event in Paris, speaking to Game Reactor. He kept cards close to his chest, but did give a couple of small reassurances - it is FIFA 18 and not some sort of spin-off, and it is the Vancouver team (typically considered the lead studio, though EA Bucharest also works on the IP) producing the Switch version. He repeated a previous line, though, to bat away any attempts to pin the Switch version to 'current' or 'last-gen' standards.
Well, as we have said, we are custom-building a FIFA version for the Nintendo Switch. It will be FIFA 18, and it will obviously be later this year when FIFA 18 comes out.

What you have will be a custom built version for the Nintendo Switch from the FIFA development team in Vancouver.
It's not much to go on, but it'll be interesting to see how it shapes up when it arrives later in the year; if it hits at the same time as other versions that should be in Autumn / Fall,
[source gamereactor.eu]