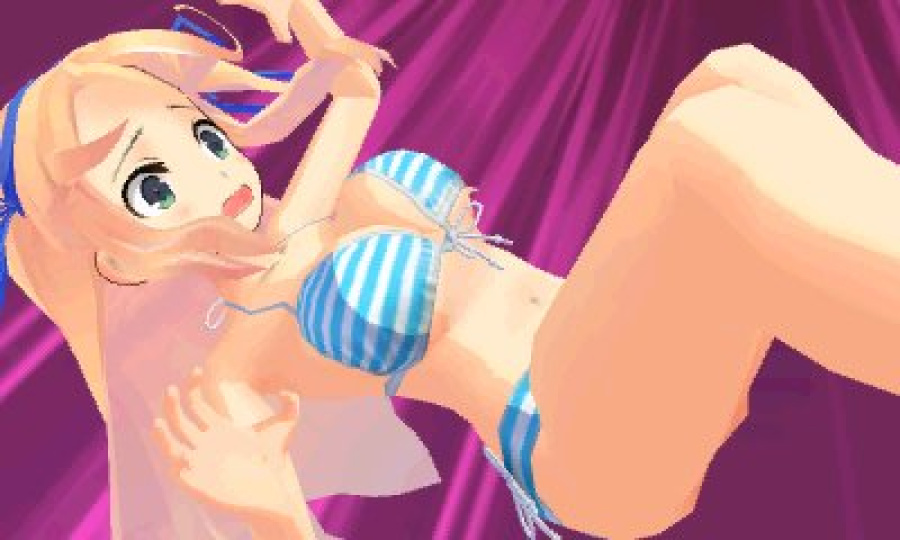 It has been confirmed today that Senran Kagura Burst will be receiving a European release on the 3DS next year.
Already confirmed for launch on the 3DS eShop in North America, this side-scrolling fighter will be going one better in Europe, where it will also be getting a boxed version as well. European distribution will be handled by Zen United.
Here's the press release:
MAQL Europe, the European division of Japanese publisher MarvelousAQL, is pleased to announce that SENRAN KAGURA Burst will be released across Europe in Q1 2014, as both a physical and a digital release for Nintendo 3DS.

A frenetic, high-speed, side-scrolling beat 'em up, SENRAN KAGURA Burst combines sexy female ninjas with an accomplished fighting system and a superb story. SENRAN KAGURA Burst is the starting point for those unfamiliar with the series, with two games' worth of content. Included within is the entire original SENRAN KAGURA game, only ever released in Japan, plus a bonus second story that's equal in size and scope to the first. In each story, players assume control of five female ninjas from one of two competing Academies - rival schools which covertly train students in the art of ninjitsu.
With a range of abilities including an advanced aerial combo system, and the series' trademark action - which sees fighters' clothes take damage for increasingly daring combat - SENRAN KAGURA and SENRAN KAGURA Burst have achieved critical and commercial success in Japan, selling nearly two hundred thousand units combined.

Support for the SENRAN KAGURA series by Western fans has been unequivocal and MAQL Europe is delighted to be able to bring this unique Nintendo 3DS title to the everenthusiastic and hungry community of niche Japanese videogame fans.

SENRAN KAGURA Burst is set to be released in Europe during Q1 2014, both as a physical retail release and a digital download. Distribution, PR and marketing are being handled by MAQL Europe's partner, Zen United.
So, European gamers — will you be going digital or physical on this one?