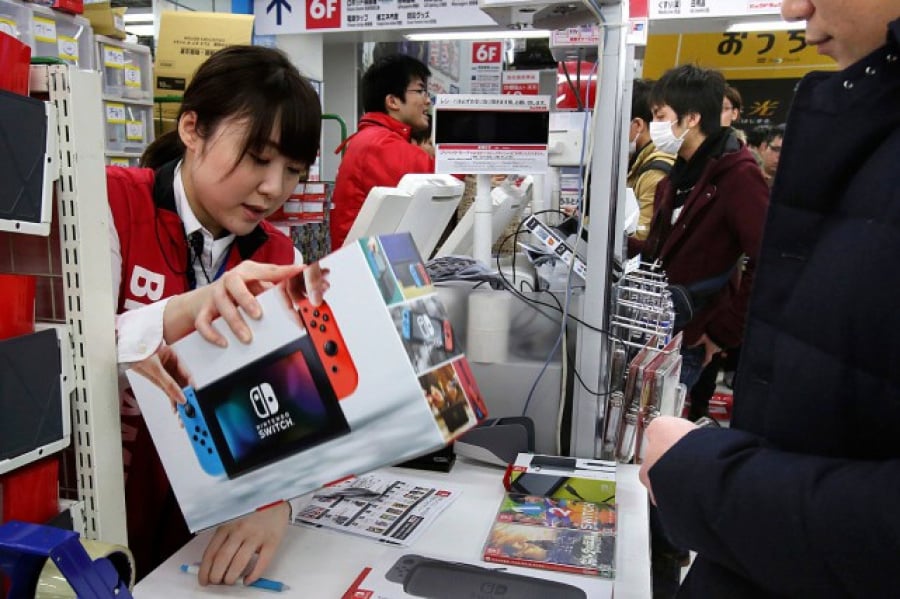 The launch of Splatoon 2 really helped to boost sales of Switch hardware in Japan during the month of July. The console shifted almost 100,000 units in a single week, which was a pretty impressive feat.
Things have slowed down a bit in the Switch sales department in Japan this week, with just over 22,000 units shifted. Still, it's much the same for all console sales this week.
Let's take a look at the latest Japanese hardware sales from Media Create:
PS4 – 28,779
Switch – 22,277
New 3DS LL – 16,083
New 2DS LL – 14,939
PS4 Pro – 5,909
Vita – 5,177
2DS – 2,999
New 3DS – 575
Wii U – 151
PS3 – 110
Xbox One – 100

Last week the Switch sold almost 88,000 units, so the bean-counters at Nintendo of Japan probably won't be panicking too much yet. Splatoon 2 also passed the one million sales mark in Japan this week, which again demonstrates how important this IP has become for Nintendo in such a short period of time.
Thanks for the tip SLIGEACH_EIRE
[via 4gamer.net]