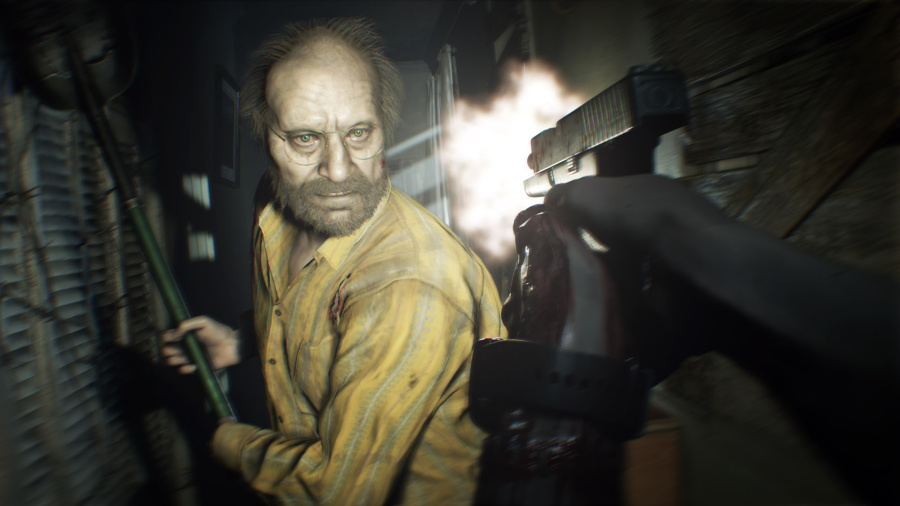 This weeks sees the launch of Resident Evil 7, a title that effectively serves as a reboot of the famous survival horror series which began life back in the '90s.
Resident Evil 7 does away with the globe-trotting action feel of the much-maligned sixth entry and instead keeps things simple, confining the player to a single location (like the original) and robbing them of the superhero-like powers so often exhibited by previous heroes such as Chris Redfield and Leon S. Kennedy. It also uses a first-person viewpoint instead of the typical third-person view, and on PS4 even supports Virtual Reality.
All in all, it's a pretty exciting release, but sadly there seems little chance of it - or any other Resident Evil entry - coming to the Nintendo Switch in the near future. According to producer Masachika Kawata, Capcom doesn't have plans to bring the zombie-slaying franchise to the new console - but he is positive about the system's potential:
I think it's a very unique piece of hardware. I'm looking forward to the possibilities of the system itself, but we have no plans at the moment regarding Resident Evil on Switch.
Despite being born on the PlayStation, Resident Evil is no stranger to Nintendo hardware. The first game was remastered for the GameCube, and the console also received time-limited exclusives in the form of Resident Evil 4 and Resident Evil 0. The DS also got a remake of the first title, called Resident Evil: Deadly Silence, and the Wii played host to The Umbrella Chronicles.
It would be a real shame if Resident Evil bypassed the Switch entirely - heck, the Wii U got a game, even if it was a port - but we'd imagine that it's pretty likely that we'll see the series come to Nintendo's hybrid system at some point. What do you think? Let us know with a comment.
[via express.co.uk]