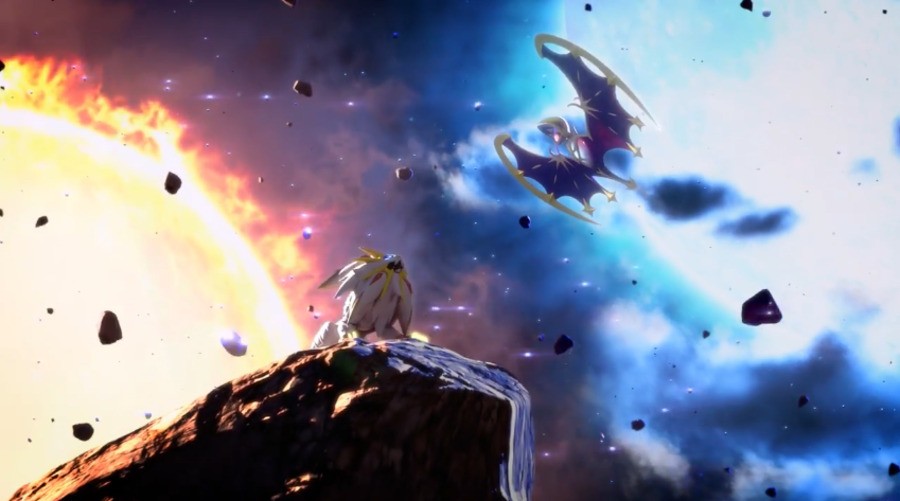 As the 3DS's sixth year in the world draws to a close, we can already look back on its impressively varied library with wonder; along with plenty of standout platformers, life sims, rhythm games, and puzzlers, it's also carved out a particular niche by delivering an almost non-stop barrage of first class RPGs. Responsible for plenty of late-night gaming sessions and many players' most embarrassingly long Activity Log entries, the 3DS' proud stable of RPGs is a huge part of the system's appeal, and its legacy is worth celebrating. To that end, we've put together a list of our ten favourite 3DS RPGs to date. Our choices are presented in no particular order, and we stuck to retail releases to narrow the field a bit — but no matter what type of adventure you're after, the 3DS has something for you; these suggestions should keep you exploring for years to come!
---

Few games exemplify the 3DS' status as a haven for JRPGs as well as Square-Enix's Bravely Default. This epic adventure takes a plucky team of four heroes on a quest to revive a dying world, combining the airships-and-crystals feel of PlayStation-era Final Fantasy titles with all mod cons, including adjustable random encounters, fast-forwardable battles, augmented reality cutscenes, and a fantastic StreetPass implementation. Its Brave/Default system offers one of the freshest takes on turn-based battling we've seen in a long time, and makes leveling up the creatively varied Jobs — everything from Knights and Thieves to Ninjas and Vampires — a joy. The sequel, Bravely Second: End Layer, makes plenty of improvements, but we recommend starting with the first to enjoy them both to the fullest.

With the possible exception of Final Fantasy, no name in RPGs enjoys as much cachet as Dragon Quest. These adventures are renowned for their storytelling, art design, and stellar soundtracks as much as their town-traveling and turn-based battling, and the 3DS' inaugural entry — a fantastic remake of the PlayStation's Dragon Warrior VII — lives up to that reputation and then some. A truly epic game, Dragon Quest VII delivers literal world-building as its heroes dive back in time to return lost islands to the present day, filling out an initially bare world map as they learn more of each island's fate in conveniently sized vignettes. Captivating and charming throughout, old-school RPG fans will be in heaven here.

As a remake of a 1997 Japan-exclusive dungeon crawler for the Sega Saturn, Soul Hackers perhaps sticks out as an underdog on this list, but it's one of our very favourite 'deep cuts' in the 3DS' RPG library. Soul Hackers shines with a crushingly cool, late-nite cyberpunk style, captivating characters, and a darkly twisting narrative that starts strong and never lets up. It retains complexifying systems from older Shin Megami Tensei games — including varying demon loyalty and alignment, moon phase effects, and limited dungeon-crawling stamina — but balances these out with user-friendly, on-theme 'hacks' that let you customize the experience to suit your play style. Surprisingly accessible and appealingly old-school all at once, Soul Hackers is a real treat for RPG junkies.

Nintendo's long-running Fire Emblem series had a real renaissance on the 3DS, with the series' trademark mix of high drama and tactical SRPG gameplay spiced up through an anime-inspired aesthetic and incredibly addictive romance elements. Awakening may have kicked off that trend, but Fates gets our vote as the can't-miss 3DS instalment, thanks to its dual-kingdom setup and engrossing My Castle mode. Superbly satisfying strategy, a fantastic story spanning three separate-but-overlapping campaigns, a huge variety of personable (and eminently datable) warriors, and some of the very best writing in the business make this a must-play for ship-happy strategy fans.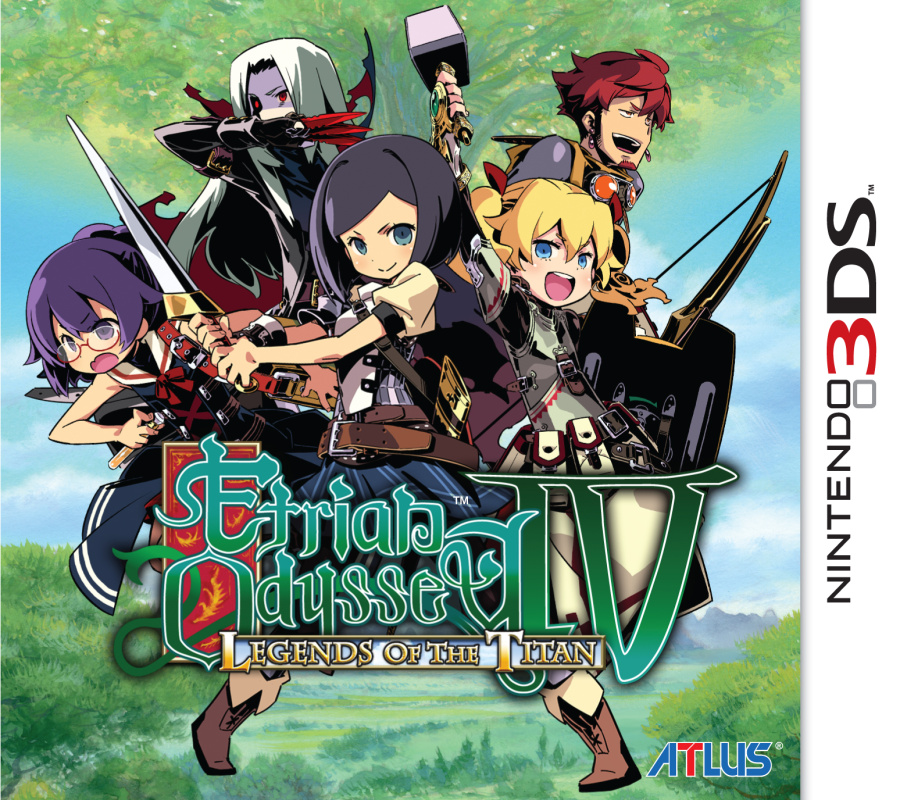 Etrian Odyssey IV offers something no other RPG on this list can: custom cartography. Using the touchscreen to draw your own detailed map as you traverse its lush labyrinths makes for a truly rewarding experience, and one of the best examples of what dual-screen gaming can bring to the genre. Add in snappy, class-based combat, deep character customization, a rich orchestral score, and a beautifully verdant vibe, and Etrian Odyssey IV becomes one of the most disarmingly pleasant dungeon crawlers we've ever combed our way through. All of the 3DS' Etrian Odysseys are well worth your time, but IV gets our vote even over the excellent Untold remakes for its appealing airship overworld.

Farming, flirting, and fighting — if your ideal RPG routine sits in the middle of that beautiful Venn diagram, boy have we got a gem for you. Rune Factory 4 is a masterpiece of its own particular sub-genre that sees you tilling and defending the land in equal measure, as you plant crops, romance villagers, and fend off monsters to keep your newly adopted Kingdom of Norad safe and thriving. It's one of the most fully engrossing experiences we've had the pleasure of diving into on the 3DS, with a dizzying array of things to enjoy and a wonderfully inviting world in which to enjoy them, and it's all full to the brim with bucolic charm. A true classic.

Level 5's answer to the monster-collecting craze, this family-friendly adventure sees you guiding a young protagonist through a Saturday morning storyline as they meet, befriend, and battle eccentric and often unhinged spirits from Japanese folklore. The combat is a fun mix of automated attacks and hands-on management, as you wheel Yo-Kai in and out of battle in real-time, and trace, tap, and spin the screen in quick-fire mini-games to charge up special moves. The random nature of making monster friends can frustrate, and its fetch quests may be less appreciated by older players, but the value of Yo-Kai Watch's whimsy and wonder shouldn't be underestimated. Its recently released sequel is iterative rather than evolutionary, but still well worth playing as well.

The 3DS is one of a select few systems to see a mainline release in ATLUS' flagship Shin Megami Tensei series, and Shin Megami Tensei IV handily proved that these allegorical adventures are just as engaging on the small screen. With a peerless menagerie of personable monsters, deities and demons to meet and lead in battle, intricate combat systems that reward smart play, and one of the coolest early-game twists we've ever seen, Shin Megami Tensei IV never stopped surprising us — it's one of the snappier-paced adventures on this list. Its direct sequel, Shin Megami Tensei IV: Apocalypse, streamlines navigation and adds in plenty of improvements, but we recommend starting with the original to get the most out of the apocalypse.

No list of portable RPGs would be complete without an appearance by Pikachu and pals, and while the 3DS had already been blessed with two 'generations' of Pokémon games — X/Y and Omega Ruby/Alpha Sapphire — Game Freak saved the best for last with Pokémon Sun and Moon. These late-breaking monster-collecting adventures shine thanks to a gorgeous new Hawai'ian-inspired setting, polished presentation, and fresh takes on familiar species. Traveling and taking on the world with your own Pokémon team is as fun as it was back in 1998, and gameplay shakeups, an appealing island-hopping structure, and a host of quality-of-life improvements make Sun and Moon our pick of the 3DS Pokémons.

The second RPG in our list to feature turnips in a prominent role, Return to PopoloCrois: A Story of Seasons Fairytale is a real diamond in the rutabagas. This agricultural adventure focuses on the eternally optimistic Prince Pietro and his quest to return light and vegetation to a barren kingdom, through a wonderful mix of JRPG journeying and Harvest Moon-style crop raising. With lovable characters, a heartwarming fairytale story, and a clean, colourful style, this is far and away of the most charming cartridges you can pop into your 3DS.
Those are ten of our favourites, but the 3DS library is absolutely bursting with must-play RPGs; let us know which ones would be in your final-boss party lineup in the comments below!
Sometimes we include links to online retail stores. If you click on one and make a purchase we may receive a small commission.