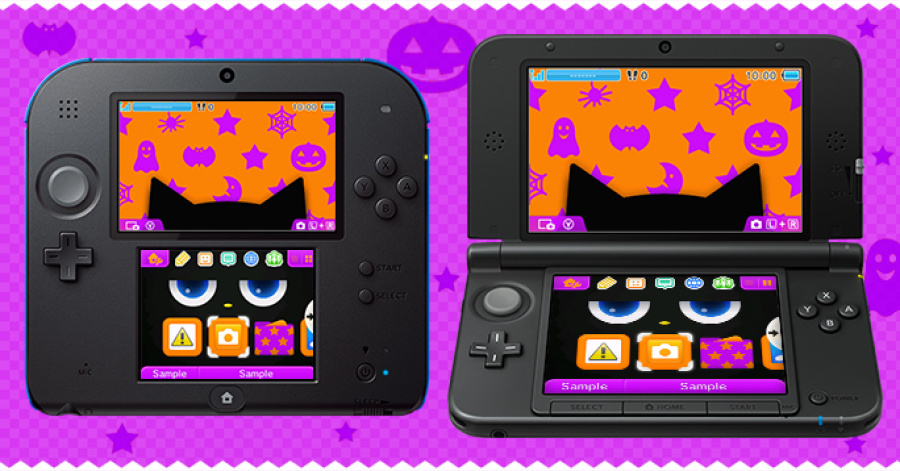 It's nice to receive free things, as loyal customers, so Club Nintendo members in Europe should be pleased to know that the big N is distributing download codes for a Halloween 3DS HOME theme — check those emails if you're a member that receives the regular newsletters.
The theme itself has a typically light-hearted tune, and as you can see in the image above the bottom screen has cat's eyes; these are animated to move and primitively follow your taps on the touch screen. There's even a fun little sound effect when you open up your 3DS (or turn on the 2DS) from sleep mode.
If you get a code and aren't sure how to redeem it, use the following directions.
Go into the Theme menu (top left of the touch screen on the HOME area) and select Theme Shop.
Tap the icon (three horizontal lines) at the top right of the touch screen and select Enter Download Code.
Input the code, agree to a minor update (if needed) and then wait for it to download.
Use B to go back until you're on the first Theme menu screen, and then select Halloween: Spooky Black Cat.
Have you received a code, and if so what do you think of this free theme? Let us know, and we'll keep an eye out for any equivalent North American promotions.