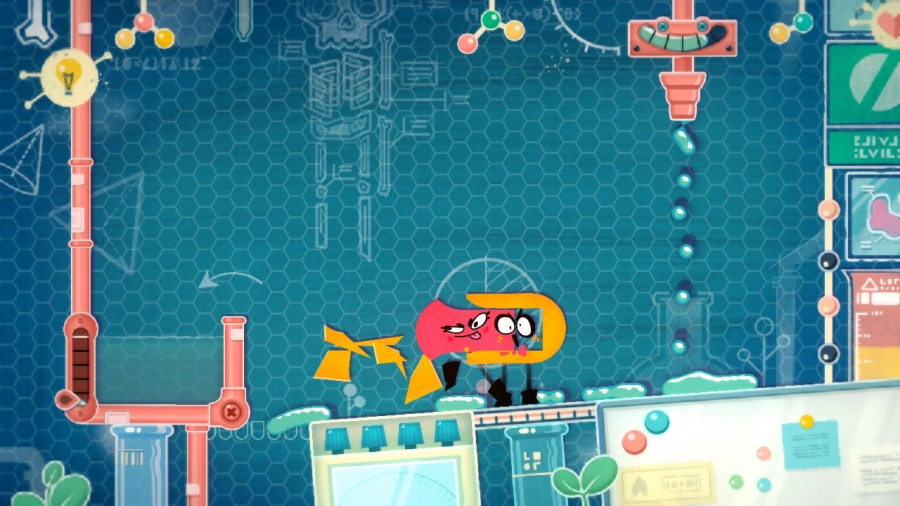 We've had the North American Nintendo Download Update with full Switch details, so we've picked up the info on Europe for those that are staying up late in the region to jump into goodies on the eShop's launch. These are all live and available to buy right now on Switch systems in Europe.
Let's not pre-amble too much - to the list!
Retail Downloads
The Legend of Zelda: Breath of the Wild (Nintendo, €69.99 / £59.99) - The boldest entry in the series to date, this takes the core ethos of the IP and blends it into a systems-based open-world adventure. It's quite unlike any of Link's adventures before now, and we've been blown away by Nintendo's achievements with this one. We go into full detail on the Switch version (free of plot spoilers) in our The Legend of Zelda: Breath of the Wild review.
1-2-Switch (Nintendo, €49.99 / £39.99) - This mix of 28 minigames is designed to be a showcase for the Joy-Con technology, and to provide a fun party game for Switch newcomers. We gave this a modest recommendation in our 1-2-Switch review, as its impressive use of the technology can't completely hide flaws. Available from 3rd March.
Just Dance 2017 (Ubisoft, €59.99 / £49.99) - The Switch version of this dancing title will include early access to some songs, and otherwise is likely to provide a fully-featured iteration. We're finding some rhythm to bring you a review.
Super Bomberman R (Konami, €49.99 / £49.99) - A title that perhaps best puts the multiplayer potential of the Switch and its Joy-Con controllers to work, with support for eight players to battle it out along with a story campaign. Our review will be with you very soon.
Switch eShop

Snipperclips - Cut it out, together! (Nintendo, €19.99 / £17.99) - A project originally brought together by two brothers in the UK, this is a colourful and clever game with a focus on local co-op (though single player is also an option). We're looking forward to tackling this for review, but until then you can check out our feature interview with the developers.
Fast RMX (Shin'en Multimedia, €19.99 / £16.99) - This remix of FAST Racing NEO aims to add in flashier visuals and smoother performance, while there are a number of new tracks to take on (30 in total when all are counted together) and includes features such as local multiplayer across eight separate Switch systems. We'll blast through a review, but in the meantime you can read more about it in our interview with the developers. Available from 3rd March.
Shovel Knight: Specter of Torment (Yacht Club Games, €9.99 / £8.99) - A standalone download of the Specter Knight campaign, in which the character's unique moveset and campaign can be tackled.
Shovel Knight: Treasure Trove (Yacht Club Games, €24.99 / £22.49) - This features all of the Shovel Knight campaigns and content, so that includes the Plague Knight, Specter Knight and King Knight campaigns.
I Am Setsuna (Square Enix, €39.99 / £29.99) - The price reflects the fact this is also a physical retail title in Japan, this is an RPG that aims to bring to mind the classic JRPG titles of the 16-bit era, albeit with a modern look.
VOEZ (Flyhigh Works, €20.99 / £18.99) - This is a music rhythm game that is also the first touchscreen only title on the Switch. It features over 100 songs, so should have plenty to offer.
New Frontier Days: Founding Pioneers (Arc System Works, €9.99 / £8.99) - You build a frontier town in this sim, colonising new land in the process; you're responsible for managing pioneers, gathering materials and even taming wild animals to be pets.
Vroom in the Night Sky (Poisoft, €8.99 / £7.99) - Ostensibly a motorbike game, it's nevertheless entirely fantastical as you swoop around pulling off magical moves as a witch. It looks fun, in an anarchic way.
Othello (Arc System Works, €4.99 / £4.49) - It's the famous board game in virtual mode; naturally two players can take each other on, or you can tackle various difficulties of AI.
Switch Neo Geo Downloads
These are all 'ACA' releases, which promise to 'faithfully reproduce' the originals and even add in some online features.
The King of Fighters '98 (Hamster, €6.99 / £6.29) - Well, the early listings were true, we have some Neo Geo titles on the Switch day one. This is considered by many as the definitive entry in this particular series, and it serves to provide players with some of the most popular fighters from the franchise. Includes online leaderboards.
Metal Slug 3 (Hamster, €6.99 / £6.29) - An iconic series, so blasting everything in sight will be rather tempting on Switch. Includes online leaderboards.
Waku Waku 7 (Hamster, €6.99 / £6.29) - Another fighting game, albeit one that's extremely colourful; includes online leaderboards.
World Heroes Perfect (Hamster, €6.99 / £6.29) - This is the fourth instalment of the World Heroes series, and despite its flaws we still feel it's one of the best in the series. Includes online leaderboards.
Shock Troopers (Hamster, €6.99 / £6.29) - This one's all about about running and gunning, and then gunning some more until everything explodes in some delightful orange pixels. Includes online leaderboards.
Switch DLC
The Legend of Zelda: Breath of the Wild - Expansion Pass (Nintendo, €19.99 / £17.99) - Initially this will provide three treasure chests with useful items and exclusive clothing, in the Summer it'll add a new Cave or Trials feature, a Hard mode and a new map feature. In the Holiday season a new 'original story', dungeon and additional challenges will be added. Available from 3rd March.
---
So there you have it, what will you be downloading?