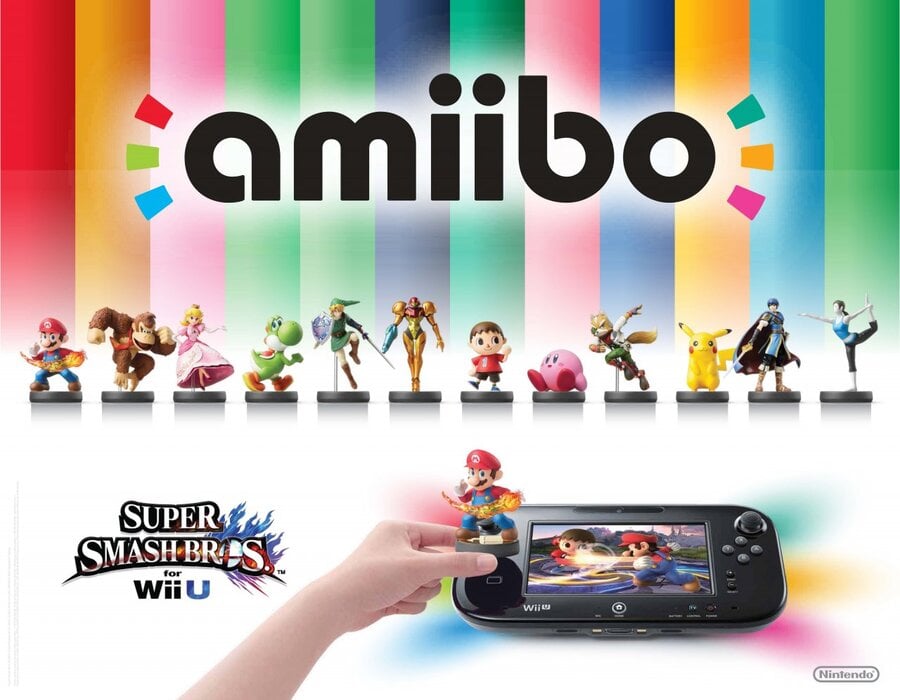 Toys and video games used to compete for family spending power at supermarket check-outs. The recent trend in toy-video-game crossovers does away with this rivalry, but for families makes purchasing decisions all the more confusing.
With amiibo joining the likes Skylanders and Disney Infinity (not to mention more niche titles like Angry Birds Telepods and Jakks Pacific Hero Portal) families have more choices than ever. To help pick through what's great and what's not so great for kids and gamers I invited toy expert and CBBC presenter Nigel Clarke — who you can also find on toytesters.tv — to try Super Smash Bros. for Wii U and amiibo first hand.
Of course one of the biggest differences of amiibo is that you don't play as the characters in the game, they come in as competitors or companions. Nigel wasn't so sure about this at first. "Oh, but I'd want to control Mario. You know, to be able to say, I've got Mario, I can be Mario."
This is a common reaction, particularly with kids and parents who are used to the Skylanders and Disney Infinity model. However, it's an important step towards seeing how amiibo differs from the other titles in the hybrid toy / video game genre.
Once Nigel played the game some more and could see how the character development, feeding and upgrades worked he was more positive. "OK I see, it's almost tamogotchi-esque — if that's a word." Certainly there is something around the companion-care functionality of amiibo that does make them feel a little like a virtual pet.
This on-going relationship between players and their amiibo is a real hidden positive payload for families. As Nigel puts it "with Skylanders or Disney Infinity it's just one game. But you know that with amiibo it's not finished once you're done with Super Smash Bros. It's got that longevity to it that all parents want."
There is still work to do here for Nintendo, though. Currently the only deep amiibo experience is in Super Smash Bros., with some simple unlocks in Mario Kart 8 and Hyrule Warriors. There needs to be that same character development aspect of the amiibo in other games for it to feel like a truly ongoing experience.
Holding up the pristine Mario amiibo, Nigel describes how this may look in a few years time when it's easy to imagine Mario looking rather the worse for wear, chipped and scuffed but much loved. "I can see kids getting their amiibo and levelling up so its super super super hard. So they are 12 years old and they're like I've had my Mario for 5 years, you can't touch this Mario — he's the king of Marios. Yes, I like that."
This kind of functionality not only makes amiibo more interesting as a proposition but rings the most important bell in the family gaming market these days — value. The combination of not needing to buy a portal peripheral and the ongoing support for the toys in different games make this a strong value proposition for Christmas lists.
"You've already got the NFC peripheral in the GamePad? Bonus. It means there's big plans for these if they are building it into the new 3DS, these are going to be around for a long time. They've backed it."
This is a point easy to overlook. Placing the NFC tech right in the console means that Nintendo isn't dipping its toe in the water here, it's all in on the "toys to life" category, as Activision like to call it.
Time will tell how well amiibo sell and, perhaps more importantly, how strong the connection between toy and game is for players. For families there are a number of payloads here, and as they discover them amiibo are sure to rise in popularity provided Nintendo can deliver on the strong Super Smash Bros. start in upcoming games.
Do you like the companion/competitor approach of amiibo, or would you rather get to "be" your Mario?