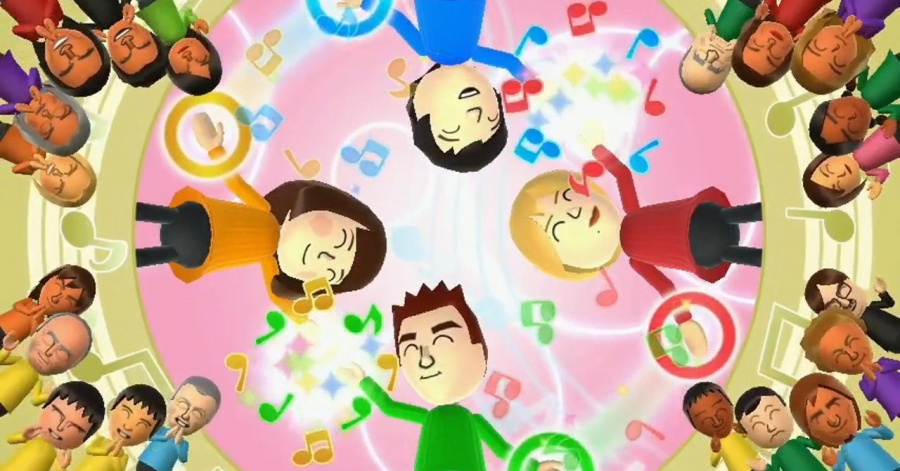 Last week Nintendo revealed its Q2 financial results, which delivered a narrow profit but showed a largely downward trend in performance, particularly as the Wii U endured a poor Summer. Nintendo has now released the official translation of the financial results Q & A that followed, in which investors took the opportunity to quiz Nintendo President Satoru Iwata.
When asked about marketing activities for the Wii U in North America and Europe, a subject on which we've asked your opinion, Iwata-san explained that the content on offer this Holiday season represents an entirely different proposition to the PS4 and One, something the Nintendo President considers to be a potential positive.
We have an offering of software for the end of this calendar year that encourages family fun at home. Nintendo is preparing a number of Wii U games for next year that greatly appeal to highly skilled users, but at the end of this calendar year, we have quite a few offerings that can be played by the whole family, dad and the kids, or grandparents and the kids. Other companies will launch new consoles (in the overseas markets at the end of this year), but I think they focus on targeting highly skilled users. Therefore, in that sense, though the competition will heat up because new game consoles will come out and there will be a "war of the game consoles" played out in media articles, we wonder if the target user will actually be the same. The games available at the end of this calendar year, "Super Mario 3D World," "Wii Party U," "Mario & Sonic at the Sochi 2014 Olympic Winter Games," "Wii Sports Club" and "Wii Fit U," all lean more toward family use, and we are targeting those who bought Wii and would be interested in the Wii U offerings. That is slightly different than what other companies are aiming for. Thus, in the sense that we attract consumers interested in this category of video games, I think the launch of other video game systems is also good for us because they energize the video game industry as a whole. Though there are some who take the view that intensified competition means overseas competition will be tough for Nintendo, no matter how Nintendo does domestically, I do not necessarily see it that way. This year, what Nintendo is promoting is, conversely, to stand out in the game industry for individuality. I believe we have become a unique value.
On the subject of offering a unique product, Iwata-san returned to the theme when asked about the subject of Nintendo maintaining its financial projections, third-party support for the Wii U, the system's failures in attracting some content and the company's potential investment to bring more games to the system from external companies.
I believe that my ultimate responsibility is to maximize the long-term corporate value of Nintendo. That is how I view my role, but on the other hand, I am not saying that the current financial forecast has become unattainable. As I remarked just a while ago, the annual financial performance of a video game company rests heavily upon its success in the year-end sales season. There would of course be a significant difference between the most optimistic and the most pessimistic scenarios. This is the inevitable fate of any video game company, and even if one may hope it to be more foreseeable, we operate in an environment where it is impossible to know the outcome of a product we have produced until consumers have tried it for themselves. What is more, how players influence the value of our products and turn them into hit titles through interacting with each other, and thereby creating buzz in society, is simply beyond our reach. All we can do is offer the best entertainment that we can and do our best to motivate our consumers to talk about our products, but there is inevitably a fair degree of uncertainty in our performance. Therefore, I do not think that it is the right time to change our financial forecast.
In terms of how we view our relationship with third-party publishers, I think it is natural that there is a difference between publishers who have the software development resources like Nintendo's to build a software lineup of their own and publishers who do not. Since former President Yamauchi passed away, I have been considering what he taught us in the end, and his words that the worst thing we can do in entertainment is to follow what others are doing spoke directly to my heart. Following and imitating others is the kind of reasoning that Nintendo tries to avoid the most, and while we certainly do not have a negative attitude toward strengthening our ties with third-party publishers, employing the same methodology as the other manufacturers would only lead to the most simplistic competitive approaches, such as price wars or money-giving that would never end. We would like to take a unique approach of our own and build sustainable relationships with our third-party publishers.
For better of worse, Nintendo is continuing its policy of going its own way, and by extension standing out against rival systems from Microsoft and Sony. What do you think of the tactic of targeting families this Holiday season, as well as Iwata-san's comments on maintaining a unique approach and avoiding the imitation of others? Sound off and let us know in the comments below.
[via nintendo.co.jp]