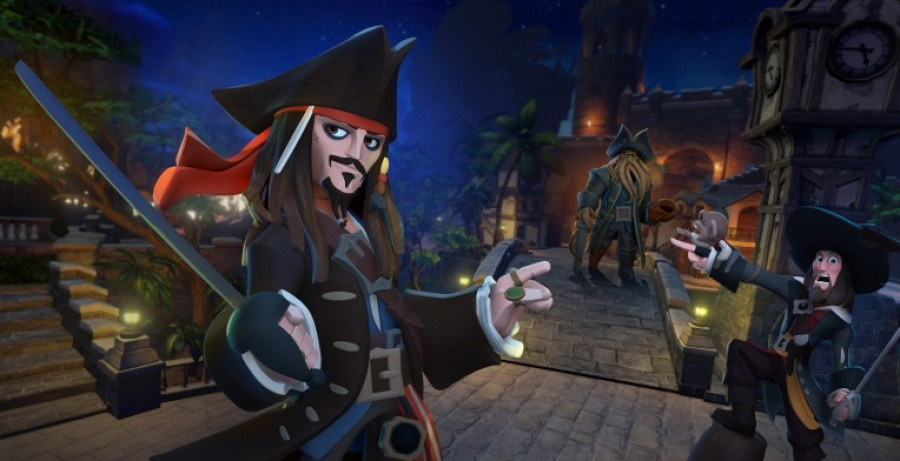 Disney Infinity is a game with the substantial muscle of its namesake company behind it, as it attempts to barge into the game-plus-collectible toy formula that's made Activision's accountants so very happy with the Skylanders franchise. With the build-up and range of add-ons and figurines, it's the very definition of a high-profile, high-visibility game release.
On top of that the game itself is ambitious, and combining all of these efforts has apparently been an expensive undertaking for Disney Interactive; The Wall Street Journal has quoted sources close to the company saying that production of the game and merchandise has run up a bill of "well over $100 million". Naturally that brings a lot of pressure with the project, at which Disney Chief Executive Robert Iger hinted earlier in the year — "if 'Infinity' does well, it bodes very well for the bottom line of this unit. If it doesn't do well, the opposite will be the case".
Brand power will clearly be vital, with major film characters making up the collectible and in-game content, with Disney Interactive clearly reliant on eager gamers snapping up the various figures, itself a pricey hobby. It's worked for Activision, however, and Disney Interactive — which includes the Disney's videogame, online and mobile businesses — has incurred losses of $1.41 billion since 2008, a trend that clearly has to be reversed.
The first task for Disney Infinity, however, is to capture the public's imagination enough to recoup its costs. It arrives on the Wii U, Wii and 3DS on 18th August in North America and 20th August in Europe.
[via online.wsj.com, polygon.com]