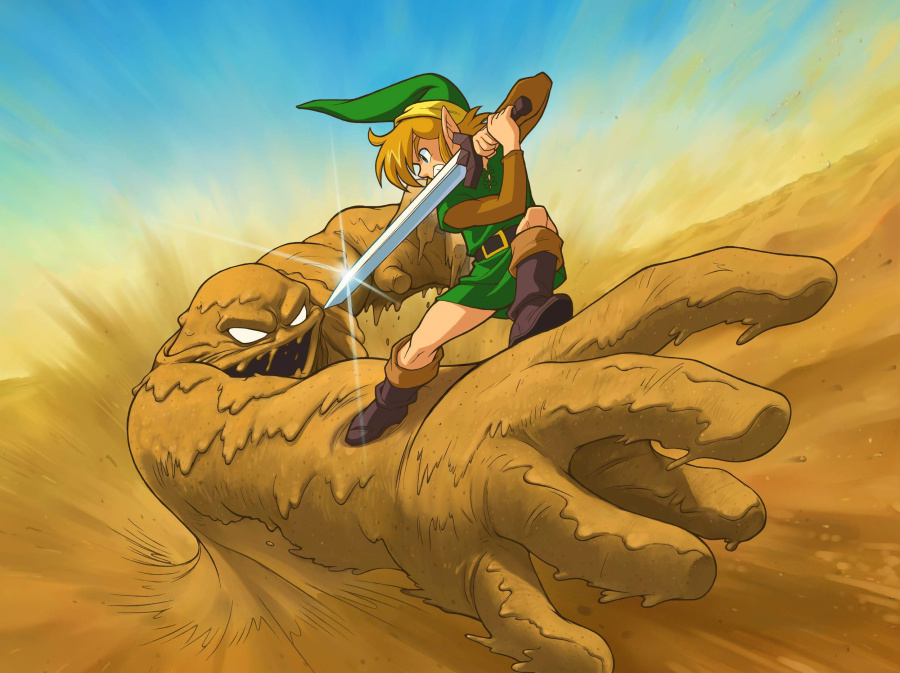 Nintendo's stance on collaborating with other developers is resulting in some interesting new titles, and rightly so — given the highly-esteemed nature of the company's portfolio, it's no surprise that other devs are falling over themselves to join forces with the Kyoto-based veteran.
Speaking to Dutch site n1ntendo.nl, Konami's Dave Cox — currently putting the finishing touches to Castlevania: Lords of Shadow - Mirror of Fate — was asked which Nintendo series he'd like to work on in the future. His answer isn't all that surprising:
I'm a massive fan of Zelda, so would I like to work on a Zelda-game...I'd love to work on a Zelda-game, that'd be amazing. How would I change it? I don't really know. I mean, I think I would make it more like Ocarina of Time, because that's the kind of Zelda-game I really, really like. You know, the wonder of exploring that whole world that felt like a cohesive whole...it all felt like it belonged together. So I think that would be something I'd love to do.
That's quite a difficult question to answer, but if Iwata-san is listening: I'd love to work on Zelda.
Would you be interested in seeing a Zelda title developed with outside input? It's happened before — Capcom worked on the two Game Boy Color titles and Minish Cap, so stranger things have indeed happened.
Thanks to Dragoony for the tip.
[via n1ntendo.nl]