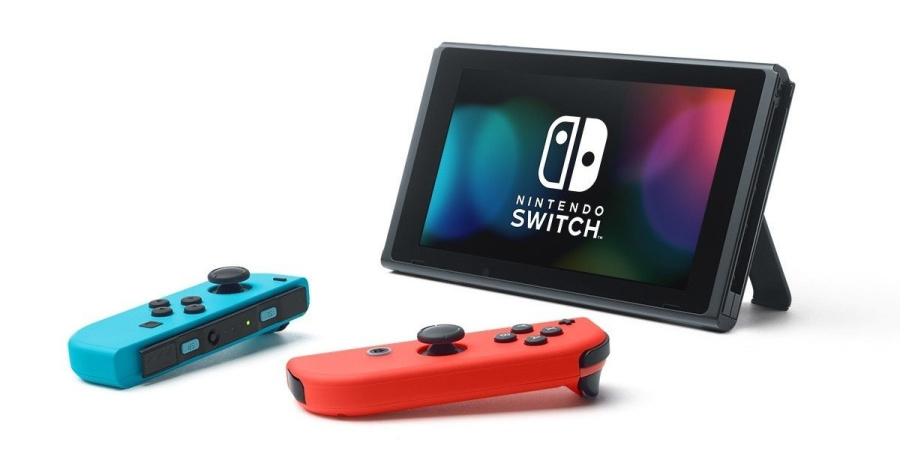 Over the past couple of months Nintendo's share value has steadily climbed, hitting its highest point in a number of years. This has been largely credited to the successful launch - and ongoing demand - around the Nintendo Switch, while other factors include the company's mobile plans and commercial deals (such as the Universal Park attractions).
In a recent analysis on Bloomberg, the publication outlines a strengthening belief that Nintendo is indeed moving on from its conventional 'two-punch strategy' of selling a home console and separate portable device on the market. It's been an ongoing topic of debate, with some looking at the system's hybrid nature and agreeing that Nintendo is moving to a one-system strategy, and others still arguing that the 3DS will eventually have a dedicated successor.
Macquarie's David Gibson is in the former camp, believing that all signs - such as the merging of departments in the past five years and so on - point to Switch becoming Nintendo's sole core gaming system.
The 3DS will hang around for a few years because of the big install base, but ultimately the goal is for the Switch to become their one and only platform for hardware. It's part of the biggest evolution to the company in three decades.
For some this prompts concern, mainly that Nintendo can't duplicate the raw sales numbers enjoyed in the peak of the two system strategy, such as in the lucrative DS and Wii generation. Another perspective shared in the Bloomberg piece is that, actually, the hybrid nature and multiplayer / competitive games (such as Splatoon 2 and so on) will drive sales of multiple systems in households.
Of course, it may not be that simple once Nintendo rolls out various other products. We've seen with ranges like amiibo, the NES Mini and upcoming SNES Mini that Nintendo is eager to release limited numbers of specialist products that serve various purposes and add to profits; perhaps we'll see equivalents in future for the Game Boy and DS ranges. Mobile also remains a key area for potential revenue, if Nintendo can find the right formula for its games and apps.
The more we use the Switch the harder it is to get away from the sense that it's being positioned as a portable. We've seen third-parties such as EA and Bethesda highlight portability as a major plus for their releases, so some companies are evidently keen to promote it as a powerful portable with the potential for TV play, rather than the other way around.
Time will tell on whether the 3DS will have a 'true successor'. Do you think it will, or is the Switch and its successors the true hybrid future of Nintendo's gaming hardware?
[via bloomberg.com]