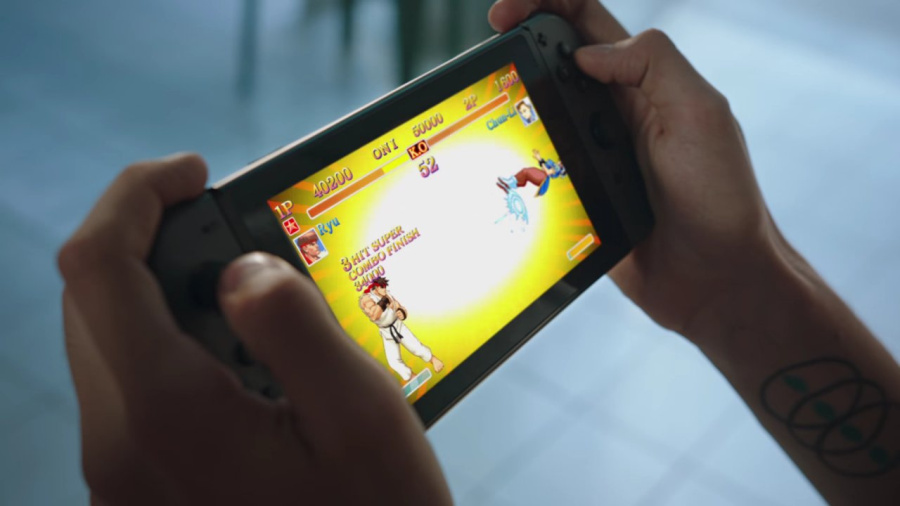 As we head towards the Nintendo Switch launch on 3rd March, and with some pre-orders still possible in some countries such as the UK, Nintendo has recently had some weekend interview features published with major British newspapers. This is certainly a positive in terms of boosting awareness in the UK, as national newspapers get well beyond the 'core' audience that Nintendo reaches with its online streams and presentations.
One of the better articles was an interview published by The Telegraph, with Shinya Takahashi (Director at Nintendo, General Manager of Entertainment Planning and Development) and Yoshiaki Koizumi (Deputy General Manager of Entertainment Planning and Development) on hand to answer questions.
One answer that stood out to us was a continued emphasis on the ease of development Nintendo feels is possible through the system. Not only are engines such as Unity and Unreal 4 essential to this, but in addition there's the sense that the architecture and NVIDIA GPU help to at least make the system understandable and accessible to developers of various sizes. It's another 'concept' system that lacks the raw graphical grunt that some expect, of course, but Nintendo clearly feels developers shouldn't be held back by the tools at their disposal.
For those eager to see the confirmed line-up of games grow, there's reassurance that a 'lot more' announcements are yet to be made.
Koizumi: As you know we've been focussed on development on first party games, but with Nintendo Switch we've also put a lot of energy into making third-party cooperation possible, and that includes a lot of attention paid to the development environment that we are providing to these partners as well as the middleware we create for them. Soon you will [see] a lot more announcements from third-party partners.

What kind of things are you doing to help woo third-parties onto Switch?

Koizumi: I think a lot of it comes down to the development environment we're providing, because these are third-party providers that are bringing games to Nintendo hardware we want to do everything we can to make that experience comfortable for them including providing support for Unity or Unreal 4, which are platforms a lot of people are already using.
So one example I can give of this is SnipperClips which is made by a very small development team in England, which uses Unity so they were able to develop it very quickly.

So are you looking to have more independent developers on Switch?

Koizumi: Yes, in fact we already have a lot of indie developers that we're talking to, with several teams working on several different projects.
Another point we picked up in the interview was the echoing of Tatsumi Kimishima's recent remarks that Nintendo is responding to initial demand and ramping up production; supply will naturally be scarce at launch, but the aim is to clearly keep retailers stocked in the days and weeks that follow.
Finally as we head toward launch there has been some reports of stock shortages. Are you confident that anyone that wants a Switch will be able to buy one?

Maybe within the first few days! It does sound like there might be a few shortages here and there, but once you get past that I think we'll have a very steady flow. Some of our employees are worried about getting one... but we are making a lot!
Are you reassured by the confirmed games for the system and range of third-party titles, or still anxiously awaiting more announcements? Let us know, and it's certainly worth checking out the full interview by The Telegraph below as it's one of the more detailed newspaper features from this past weekend.
Thanks to all that sent this in.
[via telegraph.co.uk]