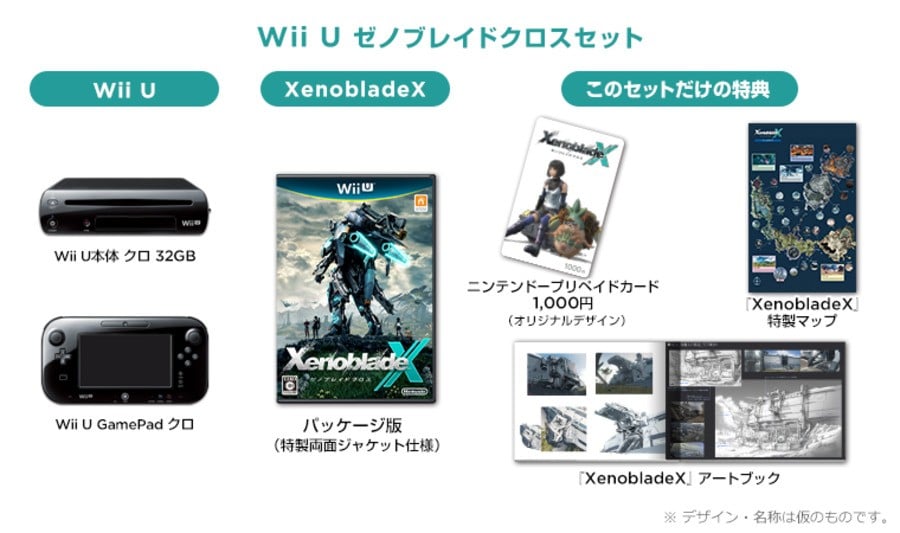 Nintendo has streamed a live presentation of Xenoblade Chronicles X, which brought 24 minutes of footage that showed off the game's world. It also announced some practical details ahead of the Japanese release on 29th April, such as the availability of pre-purchase downloads on the eShop to speed up launch day access.
A notable reveal at the end was for a rather attractive hardware bundle that'll arrive in Nintendo's homeland. As pictured above it'll cost 35,000 Yen ($295 excluding tax) and come with the following goodies.
Black 32GB Wii U
A special copy of the game with a dual-sided sleeve
An artbook
A rather attractive printed map
A special 1000 Yen eShop card
We'd love a similar bundle when this hits the West later in 2015; let us know what you think of it in the comments.
[via xenobladex.jp]