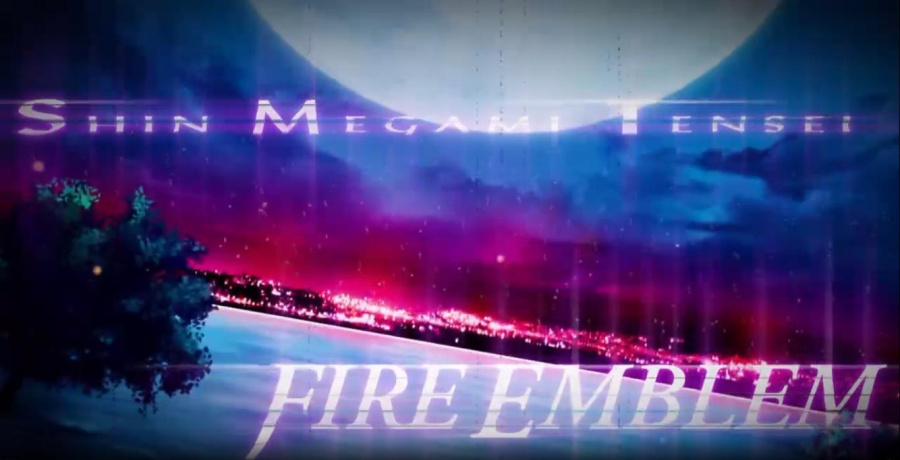 Earlier today we published comments from Nintendo's Hitoshi Yamagami, outlining that a standalone Fire Emblem title on Wii U would need to sell around 700,000 copies to cover development costs. That wouldn't be an issue for something like Fire Emblem: Awakening on 3DS, but that figure would require a prospective Wii U title to outsell its home console predecessors.
What we do know is coming to Wii U, however, is RPG mashup Shin Megami Tensei X Fire Emblem, though that's just a working title; it's a collaboration between Nintendo and Atlus, of course, which we'd imagine reduces the financial burden for both parties. It was outlined as an example of potential development team-ups during January's Wii U Direct; we've seen nothing of the game since, unfortunately.
It's still alive, of course, and Yamagami — perhaps inadvertently — has let slip that the new title will see Fire Emblem elements creeping into modern times in the 'real' world, something new for the IP. That makes sense in the context of Shin Megami Tensei, of course, and it seems Yamagami's desire to see FE move onto new ground led to the collaboration coming together.
For a long time, I've wanted to create a Fire Emblem in our times, in the real world. Imagine a Pegasus that comes from the sky and lands on Building 109 of Shibuya, Tokyo. I always thought that would be incredible.

At the same time, I know it's hard because of how Fire Emblem is. I visited many companies to express these ideas. When I went to Atlus, I was told that Shin Megami Tensei together with Fire Emblem is what I wanted. So, I soon said that to Intelligent Systems and started this very special collaboration.

Oops! I shouldn't say that the game takes place in the real world. We haven't announced it, right?
Oops indeed, Yamagami-san, the secret's now out. This isn't necessarily a big surprise, but it's nevertheless interesting to hear confirmation that it'll be the case. For those of you that are fans of Shin Megami Tensei and / or Fire Emblem, what do you hope to see in this collaboration? Let us know in the comments below.
[via siliconera.com]