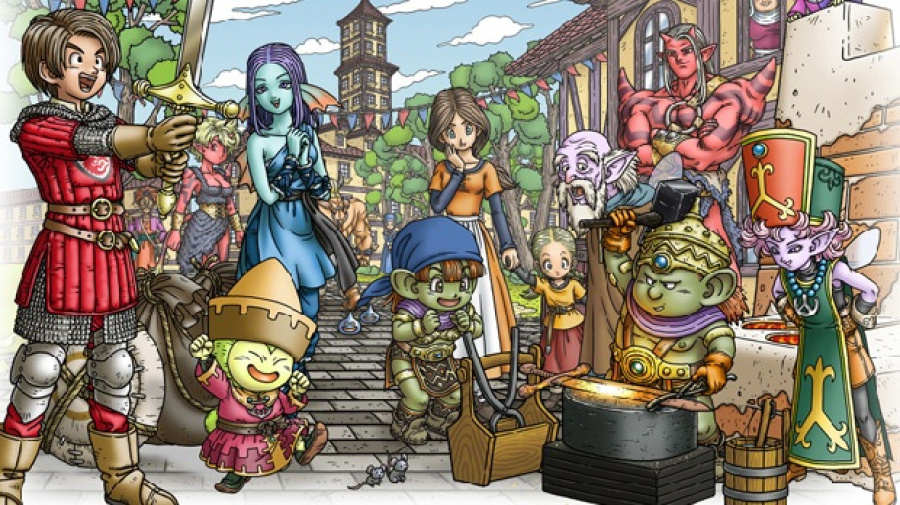 Dragon Quest X came to the Japanese 3DS recently, and as expected, the game sold very well — in fact, the first shipment of physical copies went in the space of a single week.
However, such success has caused serious headaches not only for Square Enix, but for the hordes of existing Dragon Quest X players. The influx of new participants has caused the game's servers to struggle, and during peak hours — that's 7PM until midnight — players are finding it difficult to actually get connected.
This issue will be related to the large volume of new players, but it's also partly down to the fact that the 3DS version uses cloud technology to stream the game to consoles, and that naturally demands more resource that the other versions of the game.
Square Enix has said that it is working on bolstering its servers to cope with the increased demand, but for the time being it has put the brakes on any further shipments of the game, and has also removed it from the 3DS eShop.
Dragon Quest X is an online version of the popular JRPG, and launched on the Wii in Japan in August 2012, with a Wii U update appearing in March the following year. It's also available on PC and Android. The 3DS version is essentially the same game, but piped to consoles using cloud streaming. The game is currently exclusive to Japan.
[via siliconera.com]