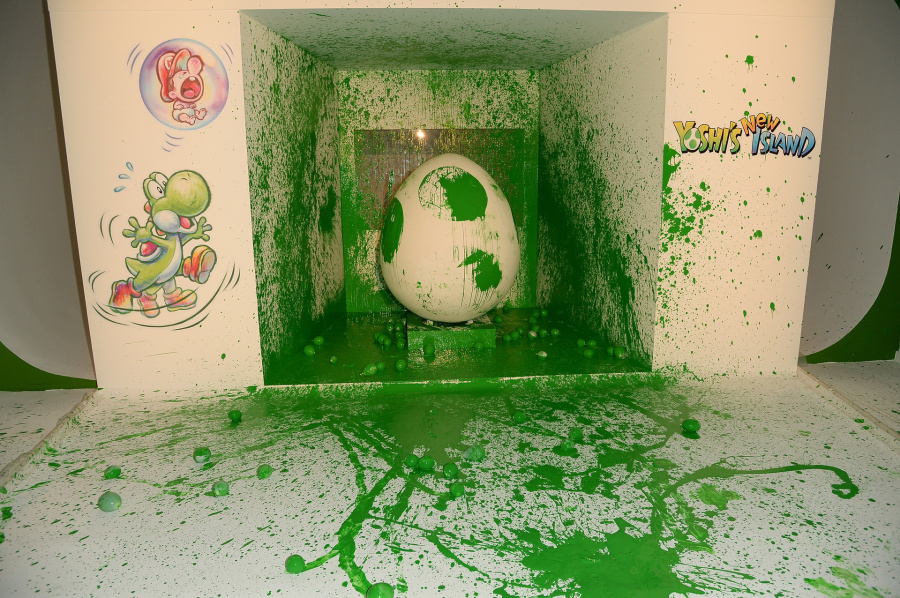 When new games are on the horizon Nintendo occasionally reels out some celebrities to pose with the product in question, to give them an extra cool factor. We imagine that's the intention anyway, some of us older gamers have to consult Wikipedia to find out who these stars are, but we suspect that's not the case for the target audience.
These snaps are from California on 9th March, when Nintendo hosted three young celebrities to pose with Yoshi 3DS XL systems and throw green paint at an enormous egg — there's no photographic evidence of them actually throwing paint balloons, however, so there's some suspicion of foul play.
All images via Nintendo of America.