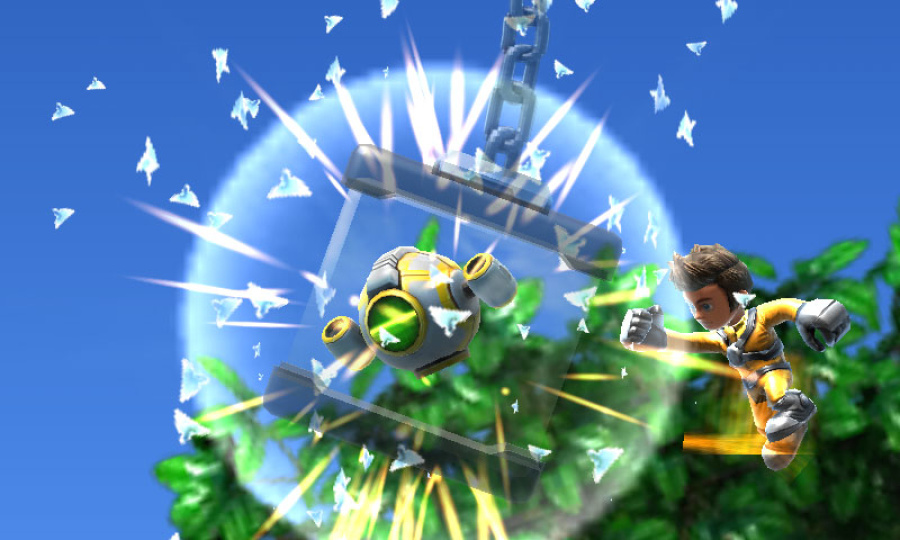 With Jett Rocket being a stand-out on WiiWare and developer Shin'en Multimedia building an increasingly positive reputation on Nintendo's platforms, there's been a good degree of anticipation for Jett Rocket II: The Wrath of Taikai among Nintendo Download enthusiasts. With a promise of a silky smooth 60 frames-per-second when played in 3D, this could also be a game to give the 3DS top screen a workout.
The pleasing news is that the game is already available. Confirmed in the European version of today's Nintendo Direct broadcast, the title is now available in the region; as an added bonus Shin'en Multimedia has confirmed on its own website that the sequel hits North America today, too. It'll cost $8.99 / €8.99 / £7.66 in each respective territory.
As Shin'en Multimedia is a developer that's often maximised the potential of Nintendo hardware in its download offerings, we're certainly looking forward to giving this a spin for review. If you want to know and see more check out our interview with Shin'en Multimedia and the brand new trailer below.
Are you planning to download this?
[via jettrocket.shinen.com]