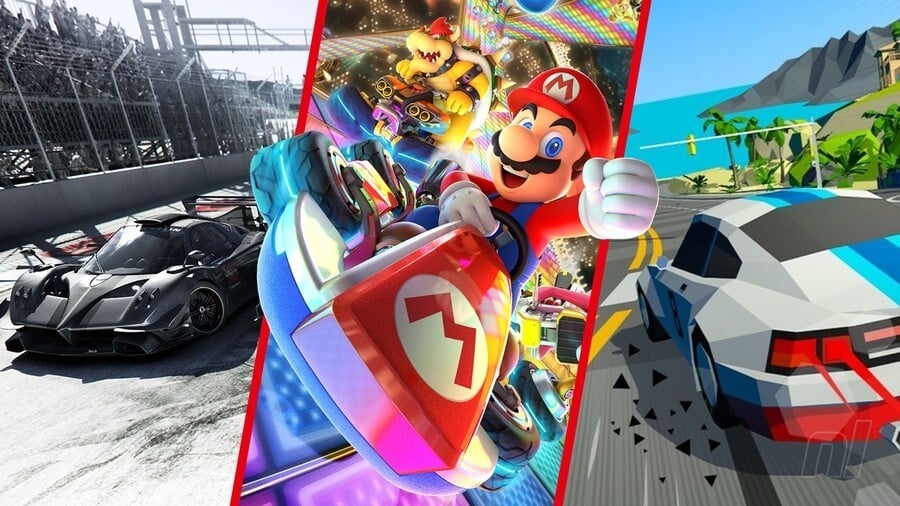 While the Nintendo Switch may lack the raw processing grunt of the Xbox One and PS4, fans of the racing genre are still well served on the hybrid console, with a steadily growing catalogue of fantastic racers. It may lack the killer driving simulators from rival consoles, but there are plenty of arcade thrills and spills to be had. The big advantage with racing on the Switch is that you can do it on the move. Give it a try on your next Uber ride; it's so much more immersive!

To help you keep on top of all those releases, we've rounded up the best examples of the genre – in no particular order – along with our verdict to help you avoid going off-road (unless that's what you're after, of course). The following games showcase different facets of the genre and are worth a look if you need a quick racing fix on your Switch.
To avoid any grumbling, we should note that the racing (or driving) genre is a broad one, and games such as Mario Kart are obviously very different in nature from Gear.Club Unlimited. Some games in our list feature motorbikes, some have a top-down perspective and some feature combat - from baseball bat to blue shell - but the objective of getting to a finish line in the shortest possible time is common to them all.
Later this year GRID Autosport is rolling onto Switch along with racers as varied as WRC 8, off-roader Overpass and FIA European Truck Racing Championship, so petrol heads have plenty to look forward to. In the meantime, these are the best racing games you'll find on Switch...
---
Not a bad little collection, hmm? Think we've missed one? As always, let us know in the comments.