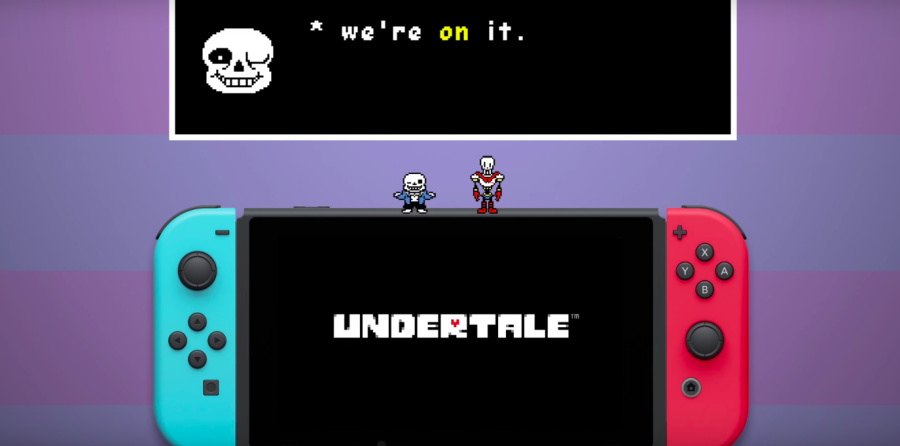 Toby Fox's cult RPG Undertale is coming to Switch, it has been confirmed during today's Nintendo Direct broadcast.
Inspired by the likes of EarthBound and the Mario & Luigi role-playing titles, Undertale has been a considerable critical and commercial success on other formats, such as the PS4 and PS Vita. The game's unique approach means that the player can choose to spare enemies death, and each choice impacts the ultimate outcome of the story.
There's no solid release date at present, with the short teaser shown off during the Direct stating that it will come "Eventually". Hopefully that means 2018, but let us know if you'd be willing to wait longer for this title by posting a comment below.