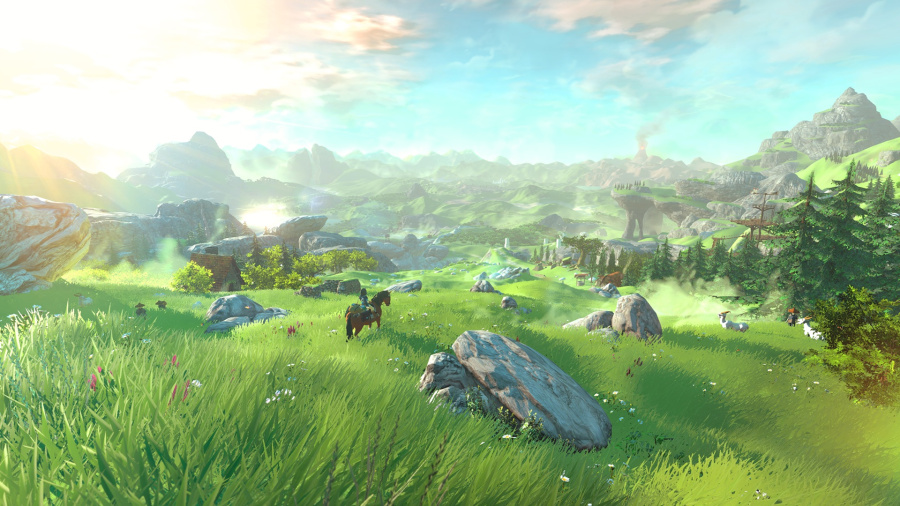 Alongside the main document that announces Nintendo's latest financial results, there's also typically a 'Supplementary Information' document; it's as exciting as it sounds, but does occasionally have snippets of interesting information. Mostly this revolves around the upcoming games list, which provide the latest release windows for key games on Wii U and 3DS.
The latest list doesn't contain any big surprises, with most games maintaining the release windows given to them during E3 or beforehand. A little more surprising are those with vague release statuses, or titles that we're surprised are still on the agenda.
The Legend of Zelda for Wii U, for example, is still being dealt with cautiously. Following its delay Nintendo's said little about its release window, merely re-affirming that it will come to Wii U; it currently has a 'TBD' window, as it did in the last financial reports. It's an interesting choice, though, as Nintendo is happy to list games such as Mario & Sonic at the Rio 2016 Olympic Games with a vague '2016' window. This is the second update in a row to opt for TBD for Zelda, though we'd class it as an 'intriguing' choice rather than any reason to be overly concerned right now.
A couple of titles are on the list that we thought may have quietly disappeared, too, given their complete absence from the public eye since E3 2014. We're referring to Project Guard and Project Giant Robot, which were both revealed as GamePad concept games over a year ago. Project Guard has once again been given a 2015 window, though Project Giant Robot joins The Legend of Zelda with a TBD status. It'll be interesting to see what form these games take when they eventually arrive.
Beyond that, various games seem on course for their announced release windows; we'll just have to wait and see what happens with The Legend of Zelda, in particular.
[via nintendo.co.jp]