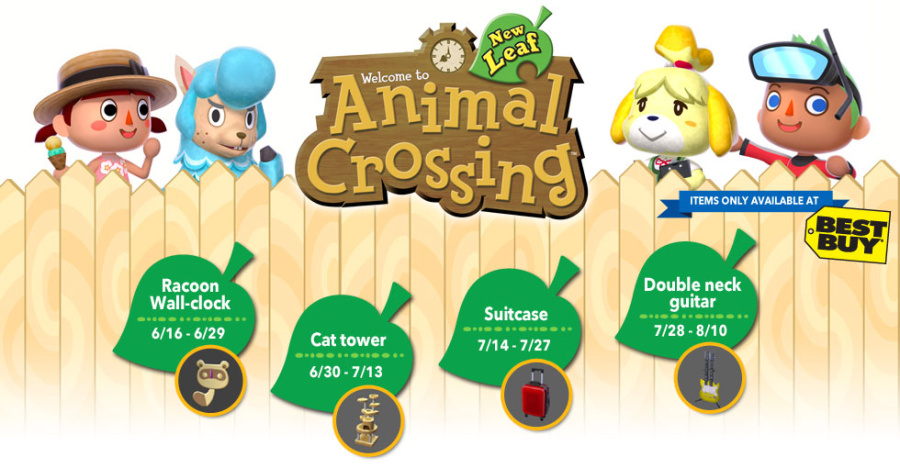 Best Buy's recent collaborations with Nintendo haven't been limited to their E3 demo events. Animal Crossing: New Leaf players can also log on to a store's Nintendo Zone at various points over the next eight weeks to grab four different items.
But what if you don't live near a Best Buy, or have no way of getting to one? A user on the Project Hyrule forum has you covered. With some small adjustments to your router, these items can be obtained while you lounge on your very own real, non-digital furniture.
Here's how to do it, according to Project Hyrule forum user, Link:
1. Change the SSID on your router to "Bestbuy" (ensure it is spelled exactly as seen here, with the capital B and without the quotation marks). Tethering on your cell phone should also work.
2. Make sure you can connect to your router via your 3DS Wi-Fi settings.
3. A message should appear on your Home screen saying you are connected to a Nintendo Zone, but you do not need to enter it.
4. Start New Leaf, visit the Post Office and ask Pelly (or Phyllis, I suppose) for your present.
The Raccoon Wall-clock is the item currently up for grabs, so get to it! And if you do live right next to a Best Buy, maybe drop in as a quick thanks. It's still cool of them to offer this in the first place.