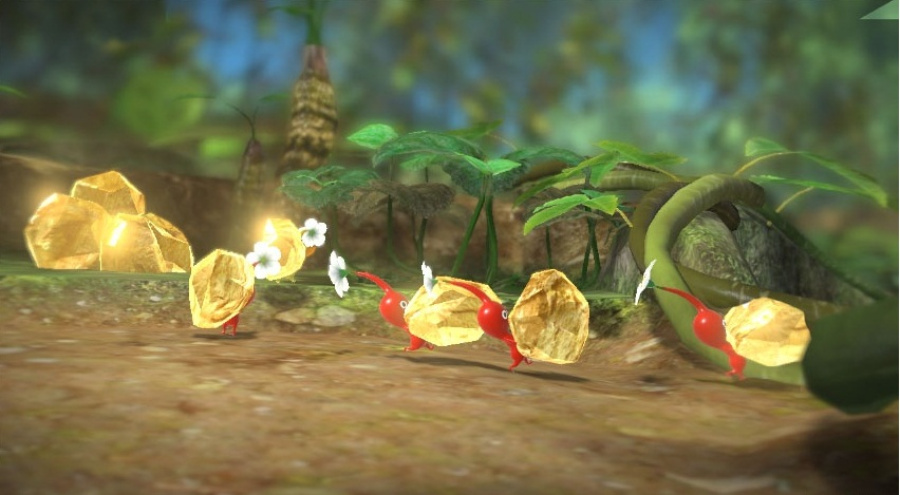 After its release in Europe a little over a week ago, Pikmin 3 has now arrived in North America as arguably the first high-profile Wii U release in a number of months — Game and Wario didn't quite set tills ringing. It's been critically acclaimed in plenty of reviews to date, and recorded a strong debut in the UK all-format chart; not necessarily a huge system seller on its own, but a positive first release in a packed upcoming lineup.
Of course, if you want to know what we think you can check out our full Pikmin 3 review, or even our weekend with Pikmin 3 feature. But to celebrate the North American launch we've found a couple of videos to warm up Wii U owners preparing to salvage some fruit and tackle enormous monsters. First is a "Did you know" video with some interesting facts about the series, and second is a video by YouTuber kirbygcn17, which shows the fun and games from the Pikmin 3 launch event at the Nintendo World store in New York.
If you're in North America and getting hold of this long awaited game on its launch weekend, meanwhile, let us all know what you think in the comments below.
[via destructoid.com, gonintendo.com]