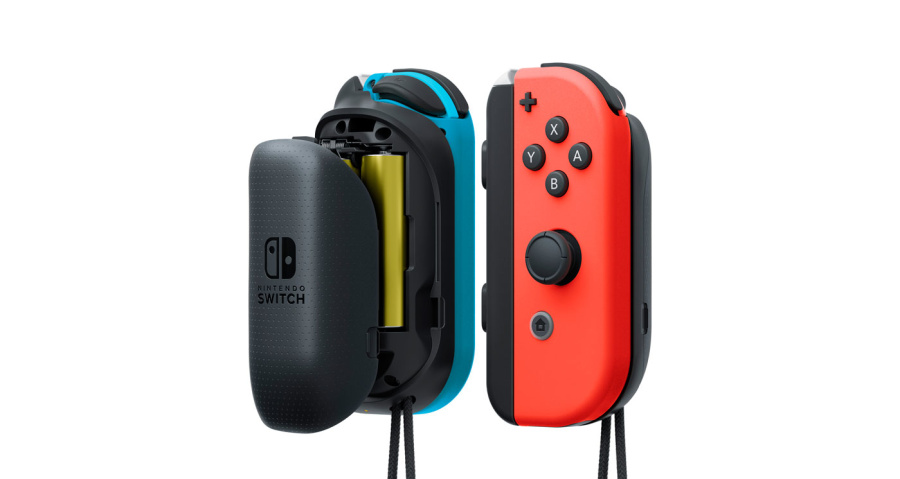 In the rush to cover all the Nintendo Direct news coming out last night, we only briefly touched on this. In addition to the Neon Yellow Joy-Con, which will be released alongside ARMS, and the possibility of buying a standalone Switch dock, Nintendo also sneaked in the unveiling of the Joy-Con AA battery pack into the presentation.
Of course the Joy-Con have great battery life, but one downside is you need to dock them on your Switch or a charging grip when the battery does eventually get low. With games like ARMS coming up which make heavy use of the Joy-Con, an option to extend life via AA batteries while still being able to play makes a lot of sense.
This new accessory will be available from 16th June, and the battery pack simply slides into the side rails of the Joy-Con controllers; the safety strap also fits on when it's connected. It looks to add quite a bit of bulk however, so how comfortable this will be to use in practice remains to be seen.
Pricing is yet to be revealed, but it's likely to be on the expensive side given the current prices for first party Switch accessories. Are you interested in picking one of these up later in the year?