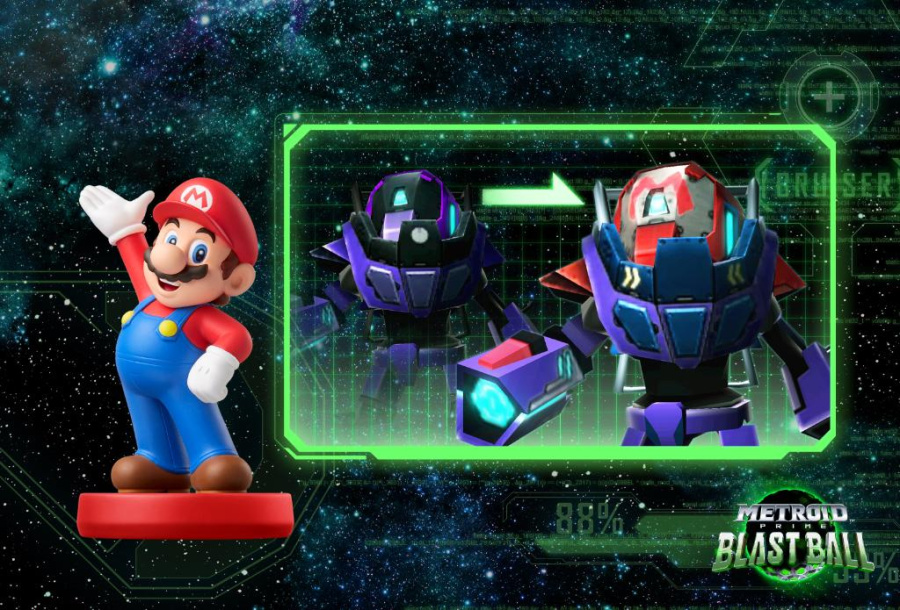 The highly divisive Metroid Prime: Federation Force is due to come out in just a few short months, yet there's still a lot we don't know about the game. It was disappointingly absent from E3's showing, and it would've been nice to see how the game is shaping up after last year's middling reception. Still, it hopefully won't be as bad as many upset fans have been saying it will be, but it was recently confirmed that the game will come with amiibo support.
The announcement recently came via Nintendo of America's Twitter, where it was revealed that scanning in certain Super Mario series amiibo will add a custom paint job to your mech in Metroid Prime: Blast Ball. Also, scanning in the Samus or Zero Suit Samus amiibo in Federation Force will give you an upgraded mech suit with extra firepower. Here's a Japanese video showing it off briefly:
What do you think? Are you satisfied with this amiibo integration? Are you getting excited for Federation Force? Share your thoughts in the comments below, and you can also see a longer Japanese overview.
[via twitter.com]