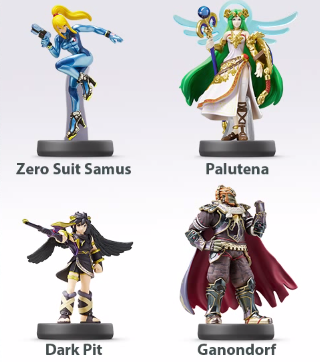 Earlier this week the Nintendo Official UK Store had a re-stock of some rare amiibo, some of which are now gone while others are still available. Today has brought more additions with the latest wave of figures, with stock available for those that haven't pre-ordered.
The following four amiibo figures are still in stock from the official store at the time of writing.
Zero Suit Samus
Dark Pit
Palutena
Ganondorf
All are limited to one figure per customer and won't be despatched until 3rd July - at £10.99 this is the best priced option, however.
GAME is offering immediate despatch on all four of these figures, but is charging £14.99 for each one.
This is part of a wider trend with amiibo stock in the UK, with various consumers reporting happier results at retailers around the country.
Are you planning to grab any of these while you still can?
[via store.nintendo.co.uk, game.co.uk]